FISHERS ALL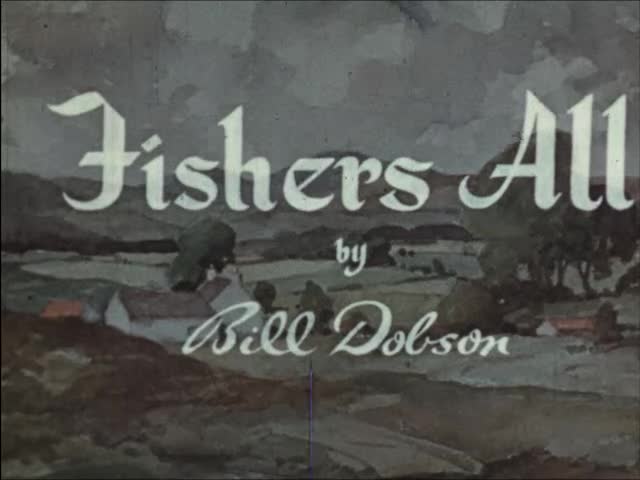 This video is not available to view remotely
Full length video - onsite only
Please read Understanding catalogue records for help interpreting this information and Using footage for more information about accessing this film.
Title: FISHERS ALL
Reference number: 2705
Date: 1951
Director: filmed by Bill Dobson
Sound: silent
Original format: 16mm
Colour: col
Fiction: fiction
Running time: 18.09 mins
Description: A small boy sneaks off to do a bit of fishing instead of going to church. [Highly commended at the Scottish Association of Cinematographers 1952 Festival].

Filmed on farmland at Mackbiehill and in West Linton church nearby. Bill Dobson (known to the family as 'Tertius') made this film when he was 16 years of age. The Dobson family owned cottage and farm at Mackbiehill, near Lamancha. Many of the family's films were shot there. Family home was at Barnshot Road, parish of Colinton, Edinburgh.

See also Amateur Cine World, v17 n1 May 1953 pp36.
Shotlist: This film has been awarded a Silver Plaque as one of the Amateur Cine World Ten Best Films of 1952 - title - It is a Sunday in July - warm sunlight rouses a small Scottish Farm from its slumbers - gvs landscape, fields, cows, bull (1.01) ext gvs farmyard - int shots, mother opens window, wakes up young boy in bed, arranges his clothes - boy feigns illness (2.12) mother takes breakfast up to boy in bed (2.29) long shot of town over fields - shots of elderly verger in top hat approaching St. Andrews Church, West Linton through graveyard - pins up sermon text, "Follow Me and I will make you fishers of men', Matthew IV:19 - int shots of verger entering pulpit, gvs of church (4.04) checks his fob watch and rings church bell (4.30) shots of mother sending children off to church - boy's parents set off for church - boy waits, dresses, rushes out with fishing rod (5.50) digs for worms in farmyard - shots of parents walking down road to church, stopping to look at fish in river - shots of boy running through fields to river (7.44) shots of three gents looking over bridge, then hurrying off to church - shots of congregation taking seats in church, woman playing organ - minister enters pulpit - congregation singing (9.56) ext shots of boy fishing in burn (11.25) c/u shots of congregation and minister - boy misbehaving, old man nodding off, verger twiddling his thumbs, man passing round collection cup (13.42) shots of boy fishing, baiting hook - parents returning up road to farmhouse - mother finds boy gone - shots of boy catching fish - father runs down road to find him and helps to land fish (15.44) shots of minister leaving church, walking down road, watches father and boy landing fish - father makes pretence of reprimanding boy - c/u shot of minister bringing out box of fishing flies - The End (17.02)