LOT, AN: Series 2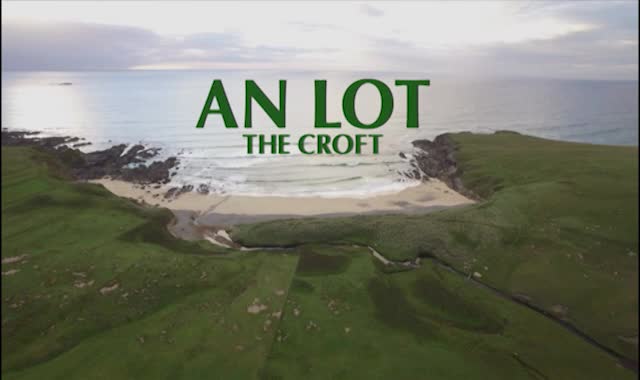 This video is not available to view remotely
Full length video - onsite only
Please read Understanding catalogue records for help interpreting this information and Using footage for more information about accessing this film.
Title: LOT, AN: Series 2
Reference number: 19197
Date: 2016
Sound: sound
Colour: col
Fiction: non-fiction
Running time: 29.00 minsc
Description: Documentary following Donald MacSween as he tries to make it as a full-time crofter. [Source - BBC Alba] Programme 1

Sweeny gathers the sheep from the moor ahead of lambing, having expanded his flock from 60 to 80.

As this title is part of the MG ALBA preservation collection it is only available to view on National Library of Scotland premises. Please contact us to discuss availability
Shotlist: Ghlac sgeulachd croiteir òg à Nis ann an Leòdhas, Dòmhnall MacSuain - no Sweeny mar as fheàrr a dh' aithnicheas mòran e - agus an oidhirp aige beòshlaint' a dhèanamh à croitearachd làn ùine, aire luchd-amhairc BBC ALBA an-uiridh. Tha sinn a-nise a' tilleadh dhan croit son faicinn mar a tha a' dol dha leis na planaichean aige airson an dàrna bliadhna de An Lot.

Crofter Donald MacSween - or Sweeny as he is better know to many - from Ness on the Isle of Lewis captured the imagination of BBC ALBA viewers as he tried to turn his passion for crofting into a full-time occupation.
A year on we return to the croft to see how his plans for year two are being put in to action. Sweeny who was given his grandfather's croft as a 21st-birthday present, has had an interest in animals and crofting since he was a wee boy, and spent a lot of time with his grandfather and his parents on the family croft.
As we join him in March, he's gathering the sheep in from the moor ahead of lambing, having expanded his flock from 60 to 80. We also hear about how things are going with his chickens and egg production, and his plans for more pigs! Mum and dad are again at the centre of much on the croft in supporting Sweeny, and Donald also repays his dad's help by returning the favour with one of his dad's one passions.
With many more new ideas planned by Sweeny, The Croft once again is a fascinating place to be as he continue his bid to make a diverse, full-time living off the land.