CINE HOLIDAY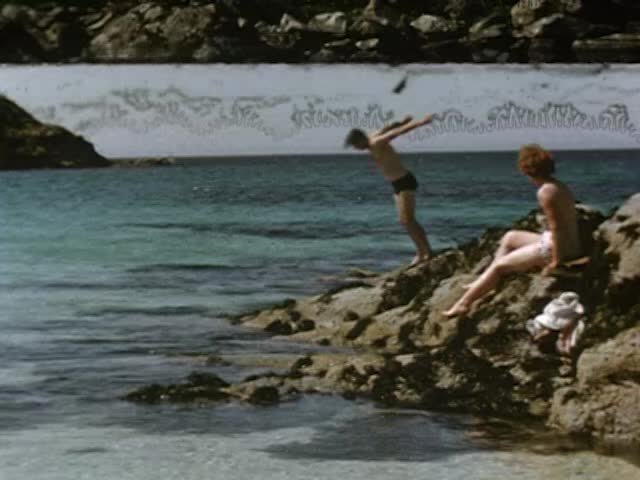 This video is not available to view remotely
Full length video - onsite only
Please read Understanding catalogue records for help interpreting this information and Using footage for more information about accessing this film.
Title: CINE HOLIDAY
Reference number: 1742
Date: 1955*
Director: [filmed by Hugh Dunlop]
Sound: silent
Original format: 16mm
Colour: col
Fiction: non-fiction
Running time: 7.50 mins
Description: Film taken by cameraman whilst visiting members of the Dawn Cine Group during the shooting of their film "Lost Treasures". They discuss scenes and act them out.
Shotlist: No credits. General views camping in West Highlands around Achmelvich; shots Suilven on the road to Achmelvich?; fishing boats in harbour; Achmelvich Bay; woman opens large wicker basket; man and red-haired woman swimming in the bay; fishing boats unloading boxes of fish "James Logan Fishmongers Glasgow"; mending nets (1.51); Members of the Dawn Cine Group sitting discussing their shooting of "LOST TREASURES". Group includes Bill MacGregor. Shots of various scenes being acted and shot: in a school house, sheep shearing, etc. Steamer at Rothesay. Shot of pier and seafront at Tobermory. General views of Mull; Clydesdal (7.50).