1938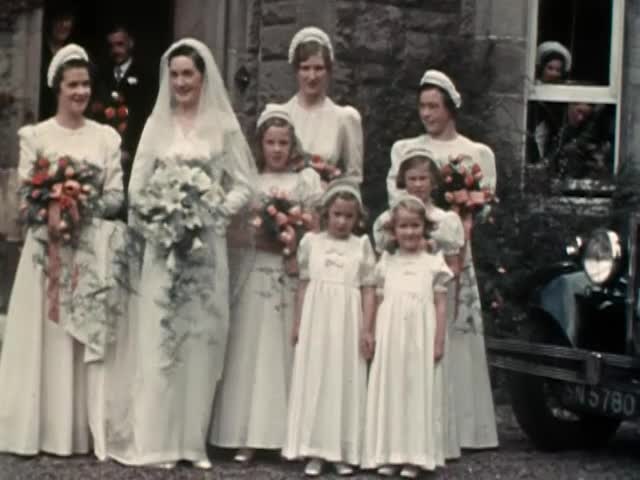 This video is not available to view remotely
Full length video - onsite only
Please read Understanding catalogue records for help interpreting this information and Using footage for more information about accessing this film.
Title: 1938
Reference number: 1680
Date: 1938
Director: [filmed by D.G. Russell]
Sound: silent
Original format: 16mm
Colour: col
Fiction: non-fiction
Running time: 13.20 mins
Description: One of a series of 'annuals' made by the filmmaker between 1933 and 1980, it includes footage of the Empire Exhibition, D. G. Russell's family at Redlands and a wedding at Bearsden.

Shotlist: [1938]

Credits (0.03); Family film First swerves on a bicycle. Easter aboard the "Leoma" In June Eleanor had a party. gvs same. (2.23); General views of motor launches "Nivag" and "Leoma" on cruise along western coast and through the Crinan Canal. Shots of family on board. General views of the Sound of Mull (4.23); Tobermory (4.53); Shots of submarine depot ship at anchor in Tobermory Bay (5.11); Oban (6.04); Loch Sween (6.59); The Sound of Jura (7.15); Crinan (7.27); Family at Redlands. Shots in the garden (8.43); The Empire Exhibition, Scotland 1938. Pan up face of the Exhibition Tower (8.54); Shots from the tower down to the exhibition and surrounding town and landscapes (9.32); General views of pavilions, tower and avenues (9.54); Entrance to Scottish Travel Association bureau (10.07); Shots of fountains and general views of the exhibition (10.54); Mackay-Scobie wedding, Bearsden. General views of church and bridal party; piper. (12.06); Holy Loch and general views of motor launch "Nivag". The Gareloch. Shots of "Leana" and crew (13.13); Sunset (13.20).