COUNTRY HOMES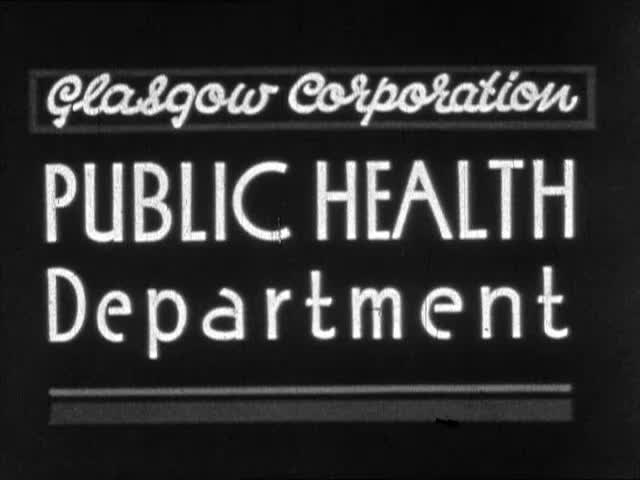 This video is not available to view remotely
Full length video - onsite only
Please read Understanding catalogue records for help interpreting this information and Using footage for more information about accessing this film.
Title: COUNTRY HOMES
Reference number: 1345
Date: 1938
Sponsor: Glasgow Corporation Public Health Department
Production company: Campbell Harper Films Ltd.
Sound: silent
Original format: 16mm
Colour: bw
Fiction: non-fiction
Running time: 14 mins
Description: How "country homes" for needy children were run, recounted through one child's experience.

Believed to have been screened at the Empire Exhibition - Scottish Pavilion.
Credits: ph. and ed. Alan Harper
Shotlist: [Please note this film has been shotlisted at 24fps. Actual running speed is 18fps]

Credits and introductory caption re Scotstoun and Mountblow Country Homes, Glasgow (0.43); Shots of small girl playing in back court. Mother comes and collects her (1.06); At the Child Welfare Clinic the mother is advised to take her daughter to one of the Homes. Mother and child in consulting room with doctor (1.53); The great adventure begins. Mother and child enter grounds of a Glasgow Country Home and girl is admitted protesting (2.24); On admission the child is given a complete set of clothing, its own being returned. Nurse hands brown package to the mother waiting outside (2.51); General views of grounds as nurses and children play (3.37); One week later. Child is woken in cot (4.05); The morning bath - with your own towel and face cloth. Girl is then bathed and given a massage (5.01); The morning walk. Nurses with babies and toddlers walk in the grounds. Children visit farm yard (6.23); Meal time. Children seated at tables outside on grass. General views of meal (7.03); The after dinner nap. Children lie on cots in garden (7.42); Meanwhile another group of children are also enjoying themselves. Children and nurses walk in garden, nurse tells story, children play on chute, etc. (9.29); The picnic. Nurses and group of children leave the Home and walk through trees. Shots of picnic on grass (10.18); His (or is it "her") good deed. One child tries to put another's sun-hat back on (10.40); Returning home, every man for himself. Toddler walking (10.56); General views of children at play (11.00); and so to bed. Nurses settle children into cots (11.26); Like all other good things the holiday comes to an end. Mother collects child (11.54); Child waves goodbye (12.03); Nurses wave goodbye to mothers and children (12.28); End credits (12.30)