GRAMPIAN TELEVISION NEWS TAPE L0505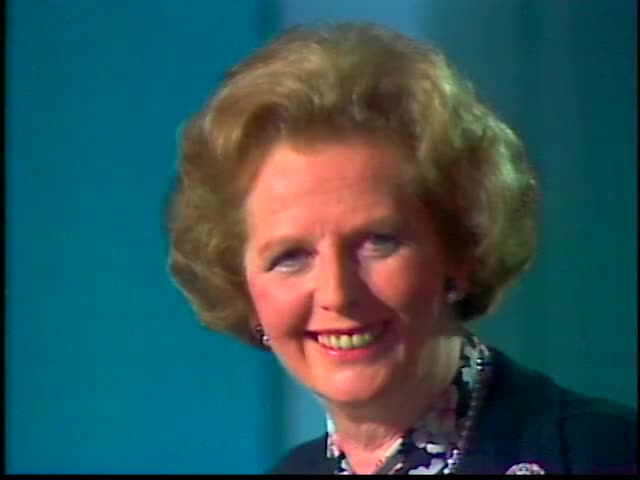 This video is not available to view remotely
Video 1

(currently displayed video)

Full length video - full length available onsite

Margaret Thatcher delivers scathing speech on Labour policies. (clip - full length available onsite)

Alex Ferguson interview on becoming the new Scotland boss. (clip - full length available onsite)

New diving tank which will increase diving depth. (clip - full length available onsite)
Please read Understanding catalogue records for help interpreting this information and Using footage for more information about accessing this film.
Title: GRAMPIAN TELEVISION NEWS TAPE L0505
Reference number: 10633
Date: 1984 / 1985
Original format: U-Matic (hi-band)
Colour: col
Fiction: non-fiction
Running time: 59.45 mins
Description: Compilation tape featuring six news items from Grampian Television, 1984 and 1985.

Shotlist descriptions supplied by Grampian Television.

Viewing copies may display defects such as dropout, washed out colour and sound fluctuation. It may contain unedited material.
Shotlist: 00:00:01 00:00:06 11/10/1985
[continued from Tape L0504]

00:00:07 00:29:23 11/10/1985
gvs Maggie (Margaret) Thatcher speech. Audience, applause and ovation

00:29:28 00:53:19 08/10/1984
gvs Kenneth Baker, Environment Secretary. Speech at Tory (Conservative) conference Blackpool, rates

00:53:20 00:54:42 15/10/1985
i/v Alex Ferguson on Scotland appointment [ex STV Scottish Television]

00:54:45 00:55:57 15/10/1985
Ernie Walker , SFA Secretary (Scottish Football Association) announces Ferguson appointment as Scotland manager [ex STV]

00:56:04 00:59:45 30/10/1985
divers Shell / Esso project to increase diving depths. Diving on tank, interview [ex TTT Thames Television]