GRAMPIAN TELEVISION NEWS TAPE L0533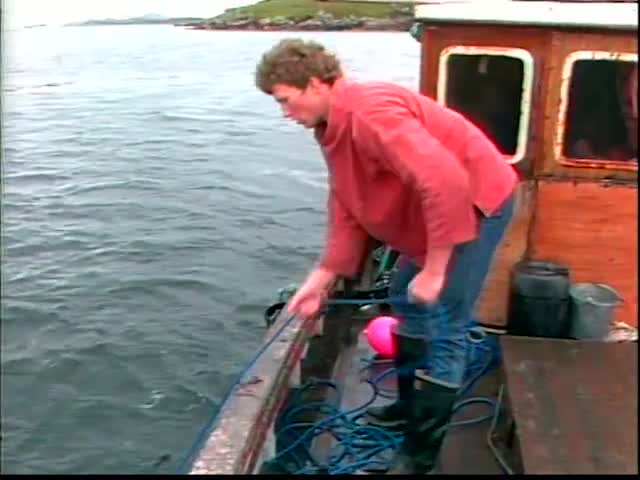 This video is not available to view remotely
Video 1

(currently displayed video)

Full length video - full length available onsite

[Exteriors] Pulteny School, South School and North School special unit for handicapped children, Wick. (clip - full length available onsite)

Mod finals at Lochaber. (clip - full length available onsite)

General views Portree Bay, Skye (clip - full length available onsite)
Please read Understanding catalogue records for help interpreting this information and Using footage for more information about accessing this film.
Title: GRAMPIAN TELEVISION NEWS TAPE L0533
Reference number: 10623
Date: 1985 - 1986
Sound: sound
Original format: U-Matic (hi-band)
Colour: col
Fiction: non-fiction
Running time: 59.00 mins
Description: Twelve news items from Grampian Television, 1985 and 1986.

Shotlist descriptions supplied by Grampian Television.

Viewing copies may display defects such as dropout, washed out colour and sound fluctuation. It may contain unedited material.
Shotlist: 00:00:10 00:04:47 13/01/1986
ext gvs Pulteney Primary School, South School and North School special unit for children with disabilities, Wick

00:04:52 00:07:53 18/10/1985
exts gvs Coylumbridge Hotel, Aviemore. Tennis courts, children's playground, time share homes, office, building - ints hotel swimming pool and jacuzzi

00:07:58 00:11:39 18/10/1985
gvs people on forest walk, Aviemore. Loch, forests and mountains

00:11:44 00:21:19 17/10/1985
int gvs Mod finals at Lochaber

00:21:23 00:24:49 10/09/1985
gvs l/s Portree Bay, Skye. Streets, shops, traffic, post office

00:24:54 00:33:46 10/09/1985
gvs landscapes. Mountains and forests at Broadford, Skye. Shepherd, dogs with sheep, hydro poles and pylons, transformer station, l/s Broadford, hydro poles

00:33:51 00:40:03 03/07/1985
gvs lobster fishing, leaving Bernera [Berneray] harbour, Lewis, fish farm, hauling in pots of lobsters, gvs bay and jetty and boats

00:40:08 00:47:36 13/12/1985
gvs harbour, Stornoway. Bay, sea and lighthouse, l/s landscapes, shoreline, calm sea, British Airways plane landing, airport, NATO base

00:47:41 00:51:00 03/10/1985
gvs crofts in South Uist, thatched roof houses, church, cattle in field, ducks in water

00:51:06 00:57:07 03/10/1985
surgery and Sacred Heart hospital and grounds at Lochboisdale, South Uist, ambulance, patient in wheelchair

00:57:12 00:57:34 13/01/1986
ext gvs Woodhill House and grounds, Aberdeen

00:57:39 00:59:00 16/01/1986
gvs Scottish Rugby Union building and stadium, Murrayfield