LOCHGELLY CHILDREN'S GALA DAY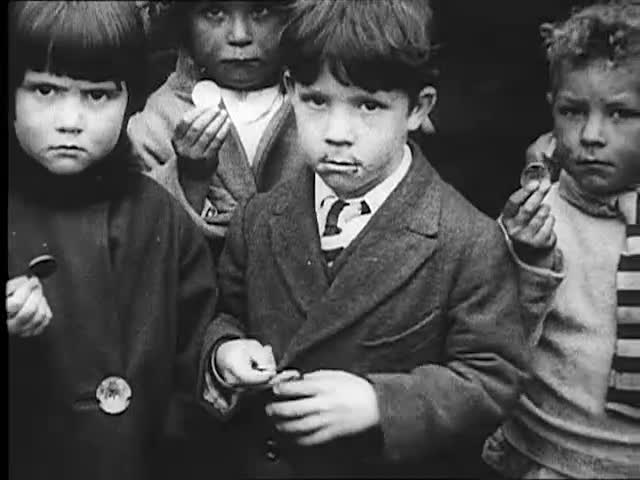 This video is not available to view remotely
Full length video - onsite only
Please read Understanding catalogue records for help interpreting this information and Using footage for more information about accessing this film.
Title: LOCHGELLY CHILDREN'S GALA DAY
Reference number: 0960B
Date: 1927, August 6
Director: [filmed by Tommy Timmons, for Cinema de Luxe, Lochgelly]
Sound: silent
Original format: 35mm
Colour: bw
Fiction: non-fiction
Running time: 12.15 mins
Description: Lochgelly's Children's Gala Day with a brass band and procession, 6th August 1927.

Commissioned by Tommy Timmons, proprietor of Cinema de Luxe, Lochgelly
Shotlist: Credits (4.13); Children and adults in street (4.48); Two boys carrying "Lochgelly Children's Gala" banner precede uniformed brass band, who precede children from West School. Crowds watch as procession sets off, most of the children carrying mugs (5.50); Procession continues with contingents of children from East School and South School (7.44); A civilian brass band precedes Roman Catholic school children (8.32); Shots of children eating pies and with soft drinks (9.20); Distribution of Golden Pennies straight from the Mint. Each child is given a penny from a chest. Shots of younger children holding up their new shiny pennies (10.07) Races (10.15).


NB Timing continued from Ref. 960, Lochgelly Old Age Pensioners Drive to Crook O'Devon.