BANK AHEAD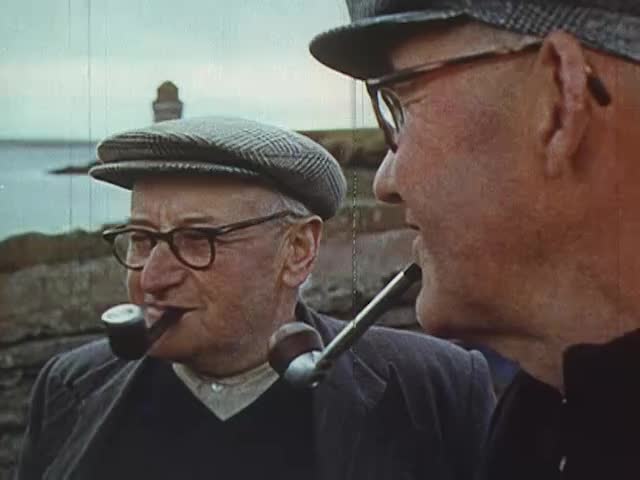 This video is not available to view remotely
Full length video - onsite only
Please read Understanding catalogue records for help interpreting this information and Using footage for more information about accessing this film.
Title: BANK AHEAD
Reference number: 0367
Date: 1967c - 1969c
Director: w.& d. Theo Richmond
Sponsor: National Commercial Bank of Scotland
Production company: Spectator Films
Sound: sound
Original format: 35mm
Colour: col
Fiction: non-fiction
Running time: 25.22 mins
Description: Made to mark the merger of the National Commercial Bank of Scotland and the Royal Bank, to form the Royal Bank of Scotland Ltd. [Includes scenes of the Otter Bank, the floating bank in the Orkney Isles.]

See additional information file for copy of "Sea Under My Counter" by W. Groat on the Otter Bank.

Winner of British Industrial Film Award.
Credits: cam. Arthur Wooster
p. man. Chris Sutton
ed. Mike Gascoyne
sd. Joe Charman
comm. Magnus Magnusson
p. Lee Bolson, John Spencer
Shotlist: Credits (.11); Accountant William Groat and skipper David Irvine make their way to Kirkwall harbour in the Orkneys. They board the National Commercial Bank's floating bank, the "Otter Bank". They set out to sea (3.45); The bank in Kirkwall. We meet the manager, Bryce Swanney. He discusses his job. Street scenes in Kirkwall. Orcadians give their opinion of banks (7.10); A cattle auction. General shots of fields and cattle. George Rouse, cattle farmer, talks about his relations with the bank. Another Orkney farmer gives his opinion (10.23); Poultry on the Glenrae Poultry Farm. Eggs are collected and packed. Eggs and sheep are loaded onto ship (11.25); Groat and Irvine talk about their jobs on the "Otter Bank". Floating bank arrives at Shapinsay. Islanders give their opinion of the bank. Groat and Irvine discuss the islanders' attitude (16.36); The Highland Park Distillery. General interior shots. Bryce Swanney advises the distillery on business matters. Barrels are loaded onto a ship (18.07); Tweed looms in operation in small factory. Salmon is packed and loaded onto plane. Salmon exporter talks about his business. Shots in a boat building shed. Boat builder talks about his relations with the bank. Fishing boat at quayside. Fish is washed and gutted. John Davidson, a lobster fisherman, talks about the fishing industry in Orkney and the bank (21.50); Inside an Orkney pub. Band playing at a dance. Street scenes in Kirkwall at night. Groat and Irvine at home. Shots of the harbour (24.10); ecs (24.48); In April 1969, the National Commercial Bank of Scotland merged with the Royal Bank to form the Royal Bank of Scotland Limited (25.22)