SCOTTISH BALLET - STEPS OUT!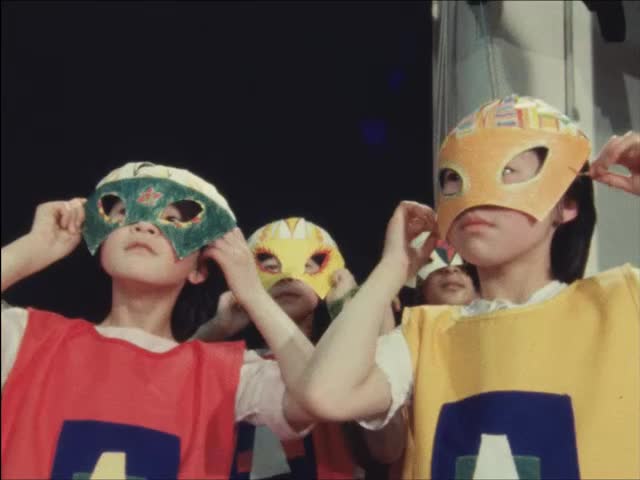 This video is not available to view remotely
Full length video - onsite only
Please read Understanding catalogue records for help interpreting this information and Using footage for more information about accessing this film.
Title: SCOTTISH BALLET - STEPS OUT!
Reference number: T2382
Date: 1983
Production company: Scottish Television
Sound: sound
Colour: col
Fiction: non-fiction
Running time: 8.12 mins
Description: Short television arts piece about Scottish Ballet dancers providing a dance workshop for a group of Glasgow primary school children.
Shotlist: [no title] gvs in Scottish Ballet studio for children's workshop about 'The Incas', led by dancers Kevin, Cheryl, Liz and Jane, with pupils from Willowbank School in Glasgow - Kevin talks to children - talking head Kevin about providing classes appropriate for children - two dancers demonstrate to piano and percussion accompaniment (2.25) children's workshop starts with stretching and exercises, basic steps (4.35) talking heads dancers about reaction of children to workshops - shots of dancers working with children in groups (5.35) talking heads children about their favourite activities in the workshop - shots of children and dancers performing piece wearing masks and costumes - gvs children dancing in groups (8.12)