TEMPERANCE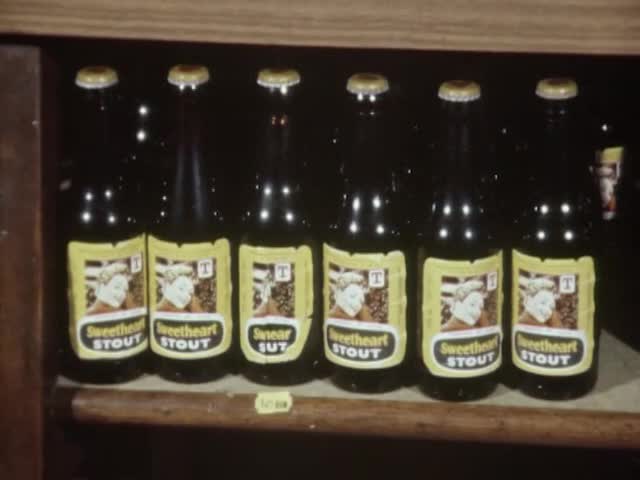 This video is not available to view remotely
Full length video - onsite only
Please read Understanding catalogue records for help interpreting this information and Using footage for more information about accessing this film.
Title: TEMPERANCE
Reference number: T2312
Date: 1982
Production company: [ Scottish Television]
Sound: sound
Original format: 16mm
Colour: col
Fiction: non-fiction
Running time: 12.06 mins
Description: STV report on the problem of alcohol abuse in Scotland, with focus upon the west coast. History of the Temperance movement from the 1820's.
Shotlist: C/u McEwans lager poster, pull back to quiet street area surrounding the advertising billboard (0.22) int. bar, c/u optics (0.38) c/u boxes of spirits, c/u woman's hands as she is pouring a pint of Bass special ale (0.57) sign 'Off Sales' on street corner, 'Winston's' off licence (1.08) ext. 'Co-op Supersave' in Paisley Road West (1.16) ext. 'Argyll Arms', gvs Various adverts for alcohol (1.29) ext. 'The Doctors' pub in Paisley Road West (1.36) various bottles of alcohol on shelf (1.50) c/u optic as drink of whisky is poured, gvs various bottles and cans intercut with ext. view 'Sam's Bar' (2.11) [countdown leader] (2.21) ext. large red sandstone People's Palace in Glasgow (2.30) int. Elspeth King, curator (2.38) closer view, talking head Elspeth King about temperance movement 150 years previously, plus her reasons for being teetotal. Intercut with b&w stills, cartoons plus newspaper clippings and advertisements (5.15) ext. People's Palace, reporter talking to Minister James Currie about alcohol addiction, plus reasons for being teetotal (8.12) Albert Long, Glasgow Social Work convenor talking about alcohol and Glasgow, plus reasons for being teetotal (10.50) [countdown leader] (11.01) [rushes, no accompanying sound] (12.06)