IRVINE MEADOW V. CAMBUSLANG RANGERS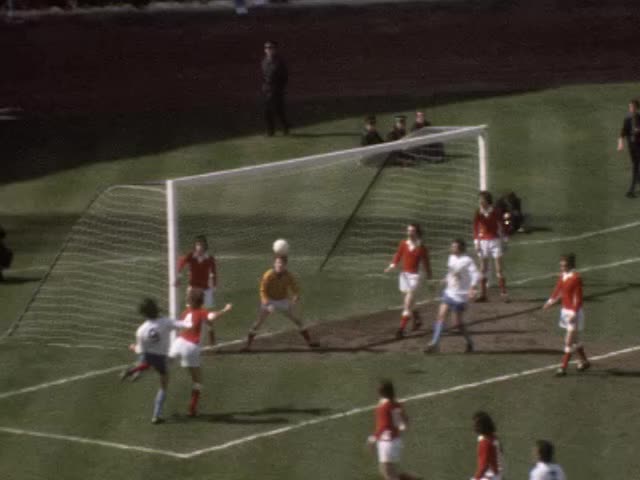 This video is not available to view remotely
Video 1

(currently displayed video)

Full length video - full length available onsite

A goal apiece from Cambuslang Rangers and Irvine Meadow in the 1973 Junior Cup Final at Hampden. (clip)
Please read Understanding catalogue records for help interpreting this information and Using footage for more information about accessing this film.
Title: IRVINE MEADOW V. CAMBUSLANG RANGERS
Reference number: T1766
Date: 1973
Production company: STV
Sound: sound
Original format: 16mm
Colour: col
Fiction: non-fiction
Running time: 12.24 mins
Description: The final of the Scottish Junior Cup at Hampden between Cambuslang Rangers, trying to win for the third successive time, and Irvine Meadow. The score here ended at a 2-2 draw.
Shotlist: The leadup to and including each of the 4 goals scored (1.23) Leader (1.40) Gvs the second half of the match minus the goals (8.35) Gvs the second half of the match minus the third goal, including the equaliser (12.24)