ROAD AND THE MILES, the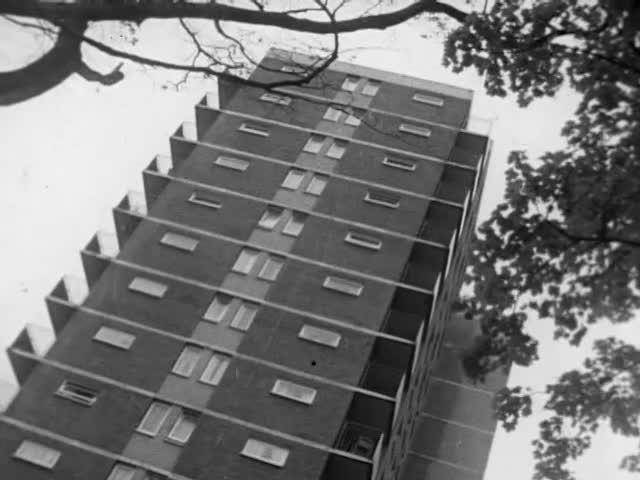 This video is not available to view remotely
Video 1

(currently displayed video)

Full length video - full length available onsite

The construction of the Tay Road Bridge, the longest river estuary bridge in Britain. (clip)
Please read Understanding catalogue records for help interpreting this information and Using footage for more information about accessing this film.
Title: ROAD AND THE MILES, the
Reference number: T1141
Date: 1966
Production company: Scottish Television
Sound: sound
Original format: 16mm
Colour: bw
Fiction: non-fiction
Running time: 26.28 mins
Description: T.V. Documentary from the mid 1960s on the subject of the redevelopment of Dundee: new houses, destruction of slums, the building of the Tay Road Bridge, growth of shops and industry.
Credits: narr. Michael Elder
ph. Ron Fraser
sd. Garry Coleman
film ed. Bill Robertson
w. John Hossack
Shotlist: title sequence (0.24) tracking shot from a car of a shallow valley, covered fields [title superimposed] (1.27) brief shots of Dundee; i/v with unid. male councillor with shots of building work in the city (3.27) shot of the car ferry "Abercraig" leaving harbour; Tay Road Bridge (4.14) shots taken during construction of Tay Road Bridge; pan over river shots of ferry (5.13) shots of workers demolishing the West Station (5.46) tracking shot of road network through Dundee (5.58) talking head of Councillor Maurice McManus (after whom the Albert Institute is renamed) intercut with tracking shot of gangway under bridge during construction (7.05) gv's of Dundee streets; ints. card shop; c/u greeting cards (8.22) cards being printed in Valentine's factory; c/u cards being folded by female workers (9.06) Drawing Office; c/u master card designs being painted by artists (9.40) c/u illustrations for magazine and comic book covers [Red Letter, People's Friend, The Beano etc.] (10.07) tracking shot through modern high rise flats; gvs Overgate shopping centre (11.47) vox pops female shoppers; shots of car parking on roof of new city centre (13.22) shot over Dundee cityscape (13.43) ints. Jute factory, producing spools of jute thread (14.18) shots of Keiller marmalade being packed into crates (14.38) shots of a cake factory; c/u finished product (14.59) ints. journalists typing; newspaper printing machines in operation (15.14) exts. NCR Camperdown; ints factory manufacturing cash registers (15.35) tracking shot Dundee Industrial Estate (16.11) still photographs of Dundee football club; footage of a match (16.51) shots Overgate Centre [now torn down]; shot back stairs of old slum tenements (17.08) c/u of "The Courier" dated 24/6/66 (17.16) brief shot of the int of a factory; a nursery school; shots of women working in a Jute factory (18.32) c/u false teeth; shots of female workers filing teeth, and c/u's smiling (19.06) a maternity ward; talking head, Dundee's Medical Officer of Health, Dr Weir; shots ofward, c/u baby (20.17) gvs Premature Baby Unit, Maryfield Hospital [now demolished to make way for international running track] (20.28) scale model of new city plan intercut with shots of University, tracking shots of city (21.27) shots of site being cleared for construction of a teaching hospital; ints. model of hospital [Ninewells] (22.03) shot of nursing sister in factory clinic attending patient intercut with talking head of health official, Dr Ritchie and shots of the sister in her van leaving the hospital [sign on van reads "Dundee & District Occupational Health Service"] (23.25) street scenes; c/u sign "Chamber of Commerce Buildings"; talking head Chairman Armstrong Payne discussing Dundee Export Group established in 1961; shots of Vienna exhibition (25.03) gvs of Dundee with e.c.s. (26.28)