GENERAL VIEWS DRINKING IN PUBLIC HOUSE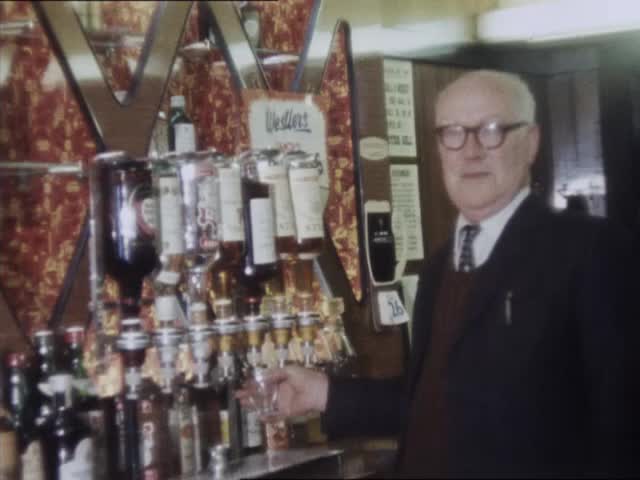 This video is not available to view remotely
Full length video - onsite only
Please read Understanding catalogue records for help interpreting this information and Using footage for more information about accessing this film.
Title: GENERAL VIEWS DRINKING IN PUBLIC HOUSE
Reference number: T1108
Date: [1970s]
Production company: Scottish Television
Sound: mute
Original format: 16mm
Colour: col
Fiction: non-fiction
Running time: 4.55 mins
Description: Interior shots of people drinking and smoking in a pub in the 1970s. Includes shots of the lounge area with darts game and fruit machine.
Shotlist: [Mute Trims] slightly out of focus of two old men drinking pints and chasers in a pub, with shot of bar man pouring and serving pint, shots of younger men drinking and eating crisps at the bar. Underexposed shots of a lounge area with both men and women drinking moving back to shots of the bar then two men playing darts, shot of man and woman playing fruit machine (4.55)