PUFFER BOAT "SPARTAN"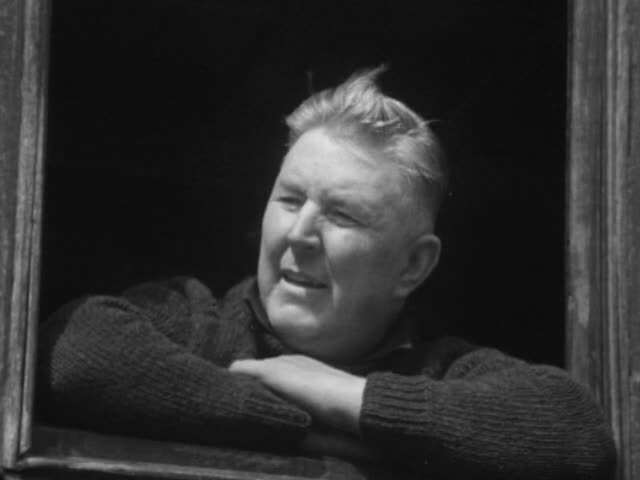 This video is not available to view remotely
Full length video - onsite only
Please read Understanding catalogue records for help interpreting this information and Using footage for more information about accessing this film.
Title: PUFFER BOAT "SPARTAN"
Reference number: T0816
Date: 1966
Director: d. Geoff Rimmer
Production company: Scottish Television
Sound: sound
Original format: 16mm
Colour: bw
Fiction: non-fiction
Running time: 26.18 mins
Description: 1965 T.V. Documentary from the Time Out With Tennent series with Bill Tennent boarding the Puffer boat "Spartan" and sailing from Troon harbour to the Island of Iona with a cargo of coal.
Credits: ph. Bill Scott
film ed. Fred Bull
programme associate David Duncan
programme ed. Bill Lyall
Shotlist: PUFFER BOAT "SPARTAN" - T.O.W.T. : credit sequence (0.25) shot of the Puffer "Spartan" in harbour at Troon taking on a cargo of coal for the island of Iona, with a v/o from Bill Tennent (1.38) talking head Iv with William Work beside harbour, discussing the history of the Puffer boats, interspersed with shots of the harbour & the Puffer (5.50) talking head Iv with George Hamilton beside the "Spartan", owner of the Puffer, with shot of B.T. boarding the vessel & then a shot of the puffer leaving harbour (8.56) shot of B.T. on the deck of puffer looking out on to the Ayrshire coast (9.15) talking head Iv with Donald Ross the Skipper of the puffer, discussing his career on the puffers (11.11) shot of B.T. on deck, with c/u of water coming on board (11.32) talking head Iv with Tommy the deck hand on the deck of the puffer with B.T. & Tommy peeling tatties (13.10) shot of the puffer entering Ardrishaig harbour then onto the first canal lock (13.40) T.O.W.T. logo & countdown sequence, part two logo (14.03) gv's of the puffer going through Crinan canal, going through the locks with shots of man opening the locks & the houses beside the canal (15.05) shot of Puffer entering the open sea & B.T. Iv with the skipper (16.57) shots of the water from the boat & B.T. throwing peels overboard (17.20) talking head Iv with Bobby Sinclair the mate on the deck with B.T. helping splicing a rope, interspersed with shots of the sea (19.56) shots of Iona & the puffer entering the sands of Iona with B.T. being rowed ashore onto the rocks (21.07) tractor & trailer arriving to off load the coal from the metal skip on the boat (22.00) talking head Iv with farmer Calum Cameron beside his tractor discussing the lack of a harbour on Iona & the consequences of this, interspersed with shots of the coal being unloaded, with brief shots of swimmers near a jetty and of headland (25.24) shot of B.T. on beach with puffer in background winding up the programme (25.43) e.c.s. with S.T.V. Lion logo (26.18)