CYCLING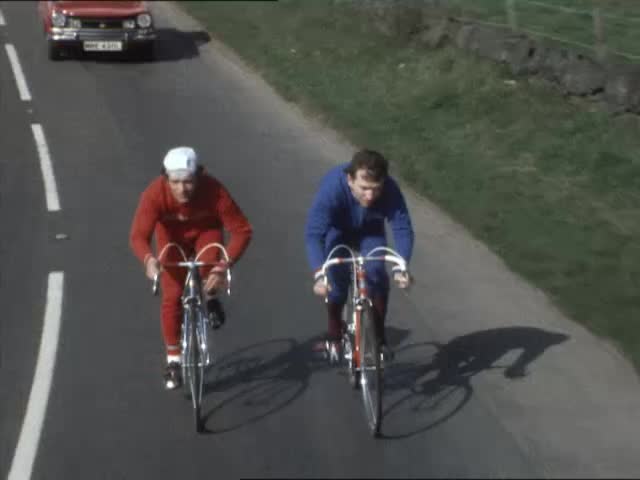 This video is not available to view remotely
Video 1

(currently displayed video)

Full length video - full length available onsite

Scottish cyclist Sandy Gordon talks about the problem of getting time off work to compete in races. (clip)
Please read Understanding catalogue records for help interpreting this information and Using footage for more information about accessing this film.
Title: CYCLING
Reference number: T0760
Date: 1973
Production company: Scottish Television
Sound: sound
Original format: 16mm
Colour: col
Fiction: non-fiction
Running time: 8.49 mins
Description: T.V. Sports programme from 1973 profiling two Scottish cyclists' training & preparation for the Commonwealth Games in New Zealand. Also highlighting the state of cycling in Scotland with regard to provision & facilities.
Shotlist: [CYCLING - Scotsport] : No credits, gv of two Glasgow cyclists (Sandy Gordon and Denis Mitchell) training for Commonwealth Games in New Zealand on a country road, tracking shot from car (0.39) talking head i/v with Denis Mitchell and Sandy Gordon on grass embankment intercut with shots of them cycling on country roads and shots of reporter asking questions (5.15) talking head i/v with trainer James Dorwood intercut with shots of the two cyclists on the road (8.49)