SCOTTISH TOURIST INDUSTRY, the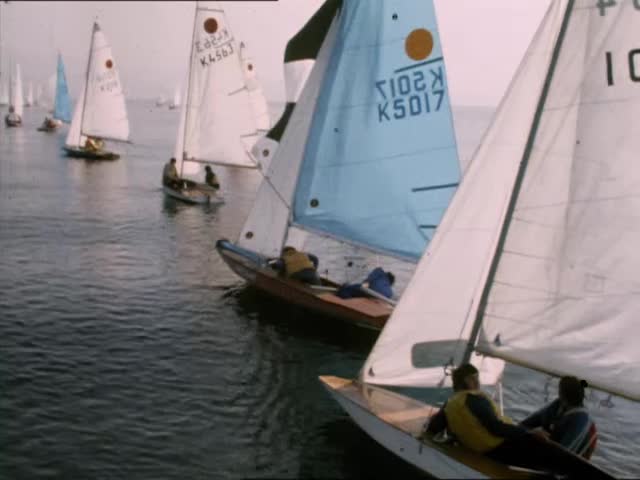 This video is not available to view remotely
Full length video - onsite only
Please read Understanding catalogue records for help interpreting this information and Using footage for more information about accessing this film.
Title: SCOTTISH TOURIST INDUSTRY, the
Reference number: T0547
Date: 1970
Production company: Scottish Television
Sound: sound
Original format: 16mm
Colour: col
Fiction: non-fiction
Running time: 11.34 mins
Description: Tourism in Scotland with reference to the weather, scenery and the facilities offered in Scotland. Interviews with people concerned with the tourist industry.
Shotlist: No credits. Shots around estate at Strathblane in Stirlingshire (0.13); Sir Hugh Fraser and John Lawrence (builder and Chairman of Rangers FC) who are planning to build a tourist centre, are seen walking in the estate (0.36); - Blank - (.48); Yachting on the Clyde estuary (1.06); Shots of a crowded beach (1.20); General shots of scenery, in the Trossachs (1.32); Shots of the exterior of the Trossachs hotel (1.41); Manager of the hotel explains that financial reasons will cause the hotel to close over the winter period (3.38); Shots from a speedboat of man waterskiing (4.05); Interview with head of the Tourist Board, Sir Hector McLennan (?) concerning measures to improve the tourist industry in Scotland, with reference to hotel standards, licensing, "ethnic" tourism (ex-patriots returning for a holiday), Aviemore, Scottish weather and general promotion (9.28); A busload of tourists disembark (9.42); Interview with an unidentified man concerning government legislation and its effect on the tourist industry (10.56); - Blank - (11.07); Golfing at Gleneagles (11.34)

[Please note that sound is incomplete and intermittent]