REPORT FROM CORDOBA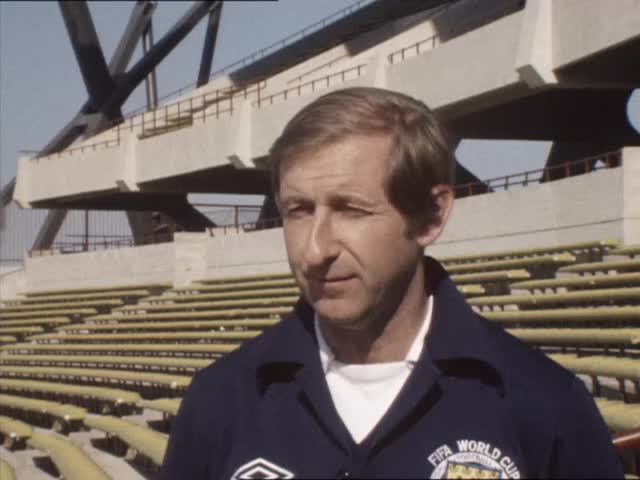 This video is not available to view remotely
Full length video - onsite only
Please read Understanding catalogue records for help interpreting this information and Using footage for more information about accessing this film.
Title: REPORT FROM CORDOBA
Reference number: T0507
Date: 1978
Production company: Scottish Television
Sound: sound
Original format: 16mm
Colour: col
Fiction: non-fiction
Running time: 3.42 mins
Description: The Scottish football team in training at Cordoba Stadium before the World Cup match. Ally McLeod is interviewed about the team's chances.
Shotlist: No credits. [mute] Shots of Ally McLeod and the Scottish team in Cordoba Stadium on the day prior to the first match of the World Cup. (0.09) counter leader (0.18) further shots as team look around stadium and photographs are taken (1.08) [sound] ms players strolling around pitch (1.30) i/v McLeod; speaks about the team's prospects of winning and the welcome they received from the people of Argentina (3.42)