PRE-OPENING OF RADIO CLYDE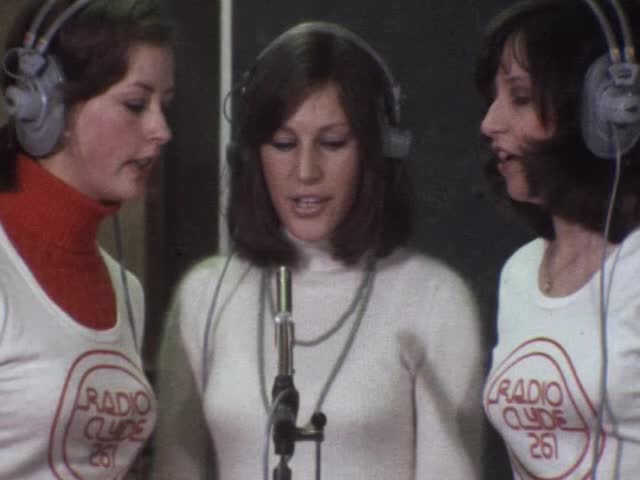 This video is not available to view remotely
Video 1

(currently displayed video)

Full length video - full length available onsite

Radio Clyde DJ Steve Jones gets in some last-minute practice before the new radio station goes on air. (clip)
Please read Understanding catalogue records for help interpreting this information and Using footage for more information about accessing this film.
Title: PRE-OPENING OF RADIO CLYDE
Reference number: T0158
Date: 1973
Production company: Scottish Television
Sound: sound
Original format: 16mm
Colour: col
Fiction: non-fiction
Running time: 5.35 mins
Description: The preparations for the opening of Radio Clyde, a new radio station in Glasgow. Singers recording the Radio Clyde jingle.

See also ref. 2126.
Credits: [interviewer Les Wilson]
Shotlist: No credits. Singers in studio recording the Radio Clyde jingle (1.18); Les Wilson from Scottish Television interviews Managing Director James Gordon (2.33); DJ Steve Jones engaged in a warm-up session. (3.21) Interview on how he came to work for Radio Clyde (4.19); Interview with DJ Maggie Cockburn (?), who speaks about her first job working for the Voice of Kenya [Now Kenya Broadcasting Corporation] (4.54); ms Steve Jones changing records (5.21); Soundtrack continues, including jingles (7.21)