KELVIN HALL CIRCUS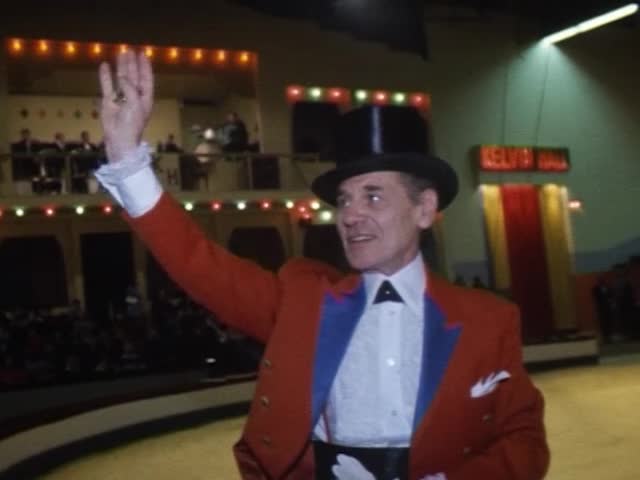 This video is not available to view remotely
Video 1

(currently displayed video)

Full length video - full length available onsite

Acrobatic display at the Kelvin Hall circus, Glasgow. (clip)
Please read Understanding catalogue records for help interpreting this information and Using footage for more information about accessing this film.
Title: KELVIN HALL CIRCUS
Reference number: T0096
Date: 1969, December 4
Production company: Scottish Television
Sound: mute
Original format: 16mm
Colour: col
Fiction: non-fiction
Running time: 8.50 mins
Description: Kelvin Hall circus, Glasgow with shots of various acts and the audience.
Shotlist: Tightrope act. (1.10) Pantomime zebra. 'Rocket to the Moon' trapeze act. (1.45) Jugglers. Shots of audience. Ringmaster, clown and band (4.54); Horse-riding act and performing dogs. Juggling, acrobats and elephants (8.50).