MCINTOSH PATRICK - LESSON 1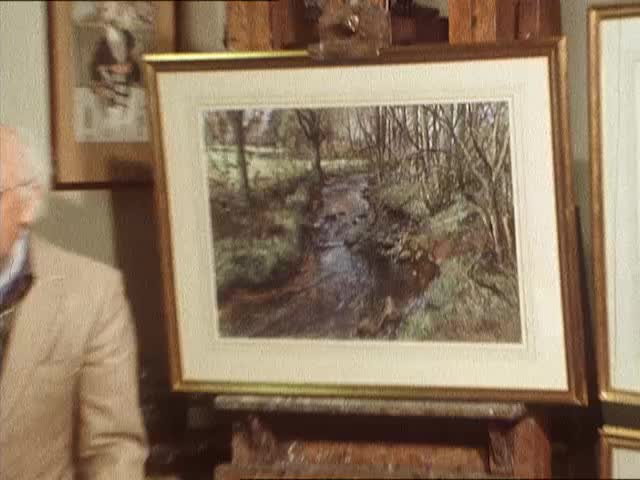 This video is not available to view remotely
Video 1

(currently displayed video)

Full length video - full length available onsite

Painter McIntosh Patrick gives a brief lesson in drawing. He demonstrates to the viewer how to use your eye, hand and brush to measure. (clip)
Please read Understanding catalogue records for help interpreting this information and Using footage for more information about accessing this film.
Title: MCINTOSH PATRICK - LESSON 1
Reference number: N0461
Date: 1981
Production company: Grampian Television
Sound: sound
Original format: 16mm
Colour: col
Fiction: non-fiction
Running time: 5.37 mins
Description: Painter James McIntosh Patrick gives a brief lesson in drawing.

For other "McIntosh Patrick lessons", see also refs N0458, N0457, N0442.

James McIntosh Patrick, was born in Dundee, Scotland. He was the son of an architect and trained at the Glasgow School of Art 1924 1928 under Greiffenhagen. A painter in oil and watercolour of predominately landscape, he worked in a clear, detailed style with great attention to the qualities of light. Based in Dundee for many years, he received many awards, including the Guthrie prize, RSA 1935.
Credits: [reporter Moultrie R. Kelsall]
Shotlist: ints painter McIntosh Patrick's studio, talks to the reporter; various shots the painter drawing with easel outside (Dundee) and simultaneously discussing his working method to the reporter (5.37)