CHRISTMAS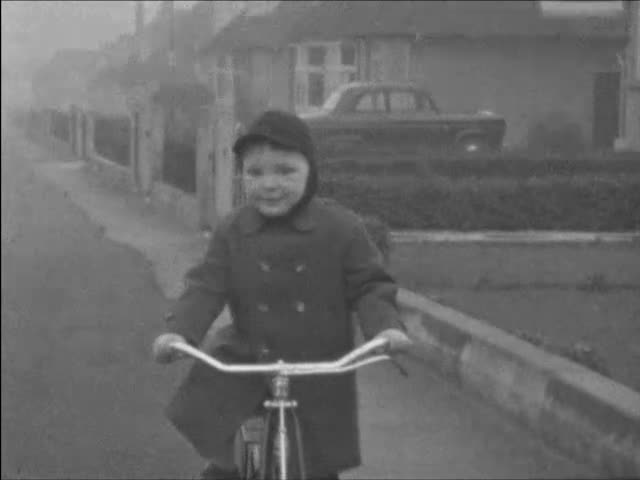 This video is not available to view remotely
Full length video - onsite only
Please read Understanding catalogue records for help interpreting this information and Using footage for more information about accessing this film.
Title: CHRISTMAS
Reference number: 9136
Date: 1959
Director: [filmed by Ronald S. Buchan]
Sound: silent
Original format: std. 8mm
Colour: bw
Fiction: non-fiction
Running time: 3.39 mins
Description: Amateur home movie footage of a young boy opening his presents at Christmas and playing with his new bicycle outside.
Shotlist: shots of young boy (Roderick) at home - shot of bicycle with stabilisers - boy sitting at fireplace with Christmas stocking, starts taking out presents, unwrapping them, including sketch book, Smarties, as woman watches - more Christmas presents on table - boy and woman unwrap more presents - Christmas wreath on wall - boy on bicycle, wearing new cowboy gun in holster (2.12) shots of boy entering doorway to Watson Fraser Nursing Home in Aberdeen on visit to his grandmother - shots of boy having meal at table, wearing paper hat, Christmas cake on table - shots of boy on suburban street in Aberdeen, riding new bicycle along pavement (3.39)