WOMEN'S LAND ARMY TRAINING AT CRAIBSTONE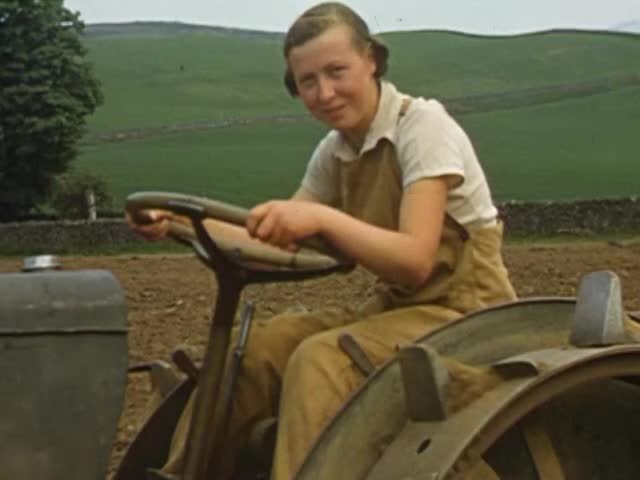 This video is not available to view remotely
Full length video - onsite only
Please read Understanding catalogue records for help interpreting this information and Using footage for more information about accessing this film.
Title: WOMEN'S LAND ARMY TRAINING AT CRAIBSTONE
Reference number: 9053
Date: 1939 / 1944
Sound: silent
Original format: 16mm
Colour: col
Fiction: non-fiction
Running time: 13.26 mins
Description: Members of the Women's Land Army being trained in agricultural work during the Second World War.
Shotlist: (00.00) title (00.08) Exts of Craibstone House. New trainees given uniforms. Saddling and yoking horses. Cultivating in fields with horses. Emptying churns. Mixing grain. Demonstration of tractor ploughing. Forking hay onto cart. Dressing chickens. Sharpening cutter blades on mower. gvs of cattle in field and driven on roads. Group of trainees being given instruction. Girl in Women's Land Army uniform. Group instructed on tractor driving and maintenance. Attaching implement to tractor. Loading buckets of water onto cart. Cattle grazing in fields. Horse being yoked to cart. Spreading dung in fields. Scything thistles. Hand-milking cow in yard. Herding cows. Riding horses in yard. Bucket feeding calves. Ayrshire cattle in field. Woman sitting on tractor. Hand-shearing sheep. Horse and harrow. Singling turnips with hoe. Riding horses in yard and field. Horticultural work in garden. Feeding chickens and ducks. Feeding lambs from bottle. Feeding piglets.