GOTHENBURG AND HAMBURG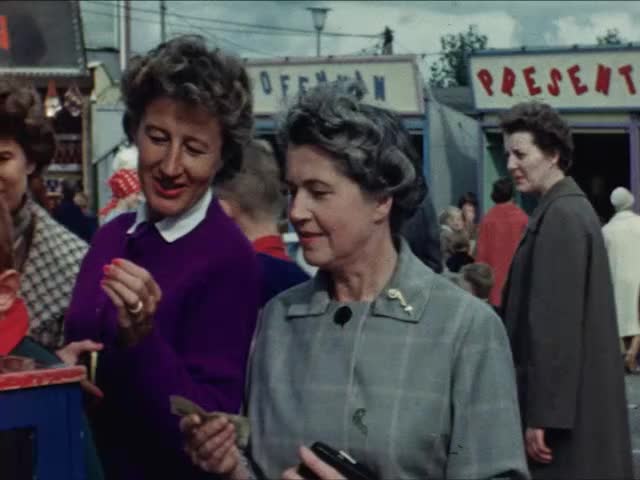 This video is not available to view remotely
Full length video - onsite only
Please read Understanding catalogue records for help interpreting this information and Using footage for more information about accessing this film.
Title: GOTHENBURG AND HAMBURG
Reference number: 8799
Date: 1960, September
Director: filmed by Don McLachlan
Sound: silent
Original format: 16mm
Colour: col
Fiction: non-fiction
Running time: 8.48 mins
Description: A trip to Gothenburg in Sweden and Hamburg in Germany by Don and Margaret McLachlan, probably connected with Don's work - includes street scenes and shots of modern architecture in Gothenburg and shots of the harbour in Hamburg.

Don McLachlan was a keen amateur cameraman who began filming in 1935, firstly on 16mm reversal, then later on video. An engineer, keen sailor and family man, he recorded many aspects of his life, but rarely his working life. He died in December 2003.
Shotlist: [no title] - shots of man at draughtsman's board in office, then walking along street in Gothenburg - Gothenburg street scenes, pedestrians and trams, cars, street cafe - shot of Margaret McLachlan and woman sitting in cafe - shot of modern apartment block - shots of Margaret getting into Dodge car with friends - shot of doorway of Park Avenue Hotel and doorman - street gvs, modern apartment blocks, shopping centre with paved area, large apartment block along dual carriageway - shots of buildings, horse-drawn hearse passing - street gvs, shots of Wassekirche, small chapel, Ullevi sports stadium (2.32) gvs of residential area with apartment blocks and high rise flats, shopping street - gvs of various modern buildings, shopping centre , library with children outside in gardens, funfair, Margaret and friends at hot dog stand - more gvs of modern apartment blocks and residential area, high rise blocks under construction (5.03) high gvs of Hamburg harbour and port, docks and various ships, views across city and residential areas - shots of Margaret in pavement cafe and at river-bus terminal at harbour, - gvs Hamburg streets, trams, square, hotel - high shots from hotel window, river-buses passing - shots of passengers boarding river-bus - shots around harbour, liner 'Ariadne' passing - shots from river-bus of various vessels, speedboat, wreck - brief shot on deck of davits, Margaret and friends chatting as sun sets - night shots of illuminated fountains (8.48)