McLAREN HOMEMOVIE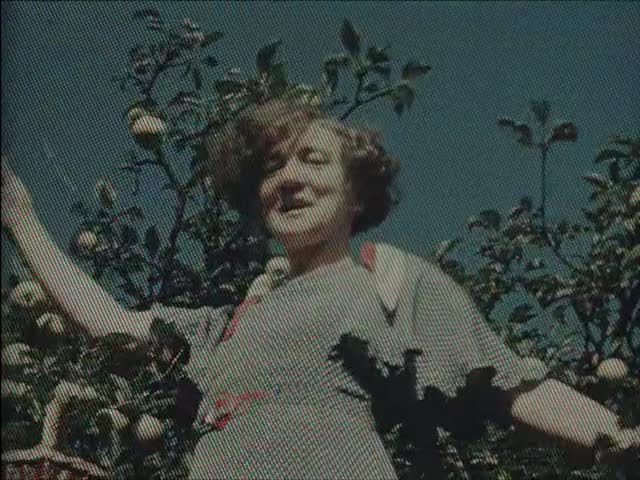 This video is not available to view remotely
Full length video - onsite only
Please read Understanding catalogue records for help interpreting this information and Using footage for more information about accessing this film.
Title: McLAREN HOMEMOVIE
Reference number: 8776
Date: 1936c
Director: filmed by Norman McLaren (unconfirmed)
Sound: silent
Original format: 16mm
Colour: col
Fiction: Non-Fiction
Running time: 1.52 mins
Description: Amateur footage, probably filmed by Norman McLaren, of a group of his friends on a visit to his parents' home in Stirling.

University of Stirling reference GAA 31/PP/15.
Extract from University of Stirling 2014 exhibition A Dream of Stirling: Norman McLaren's Scottish Dawn programme:
"...In a letter written in 1941 he [McLaren] described viewing the film in his New York apartment, the experience being so vivid that "it was just like being back at home".
Shotlist: gvs of group of young men and women playing croquet on lawn of Norman McLaren's parents' home in Stirling [group includes Helen Biggar, so possibly others are Glasgow School of Art / Kinecraft Society friends] - shots of group being served tea and cakes in garden by McLaren's mother Jeannie [and her sister Jessie?] - [one member of group possibly Stewart McAllister?] - young man in foreground fools around for camera - c/u shot of two young women relaxing (0.37) brief shots of trees in shadow - shots of Jeannie and Jessie (?) waving from house windows - shots from below of Jeannie picking apples from tree - she drops an apple - c/u basket of apples falling - shots of Jeannie, Jessie (?) and McLaren's father William in garden and having tea - c/u shots of flowers in garden - shots of dog playing with slipper (1.52)