SUMMER CRUISE 1937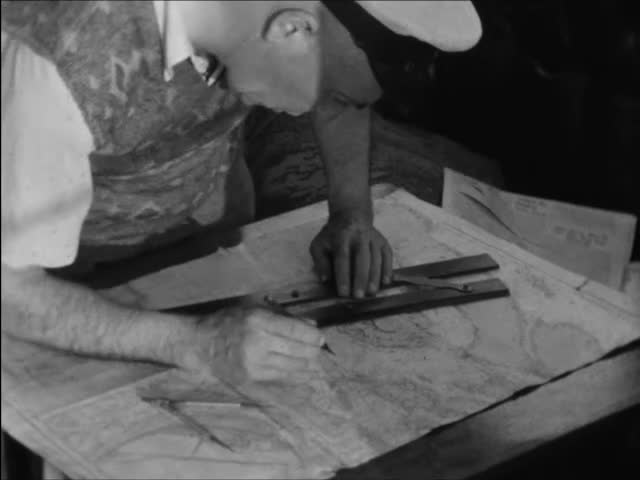 This video is not available to view remotely
Full length video - onsite only
Please read Understanding catalogue records for help interpreting this information and Using footage for more information about accessing this film.
Title: SUMMER CRUISE 1937
Reference number: 8688
Date: 1937
Director: filmed by Don McLachlan
Sound: silent
Original format: 16mm
Colour: bw
Fiction: non-fiction
Running time: 13.24 mins
Description: A summer cruise in the motor yacht 'Malaya' around the Kyles of Bute and Arran.

Don McLachlan was a keen amateur cameraman who began filming in 1935, firstly on 16mm reversal, then later on video. An engineer, keen sailor and family man, he recorded many aspects of his life, but rarely his working life. He died in December 2003.
Shotlist: [no title] - shots of crew members getting into rowing boat at jetty, rowing out to motor yacht 'Malaya' at anchor and climbing on board - young men winch up boat - shots from yacht as she sails away down loch (1.46) shots passing Kirn shorefront and pier - shots passing Dunoon seafront and pier - shots passing Innellan seafront and pier - shot of mast and pennant - shots approaching Colintraive jetty - gvs sailing through Kyles of Bute, surrounding mountains - gvs approaching Arran, shorefront and church at Lamlash (5.37) shot of young woman coming out of cafe with two ice cream wafers - gvs of jetty and bay with yachts anchored - shots of older male crew member swimming around and climbing back on board yacht - shots of man approaching yacht in motor boat and throwing parcel on deck - shots of crew members raising anchor - gvs from yacht of coastline and lighthouse - shots of young crew members polishing brasses on deck - shot passing Pladda lighthouse - shots of crew members peeling potatoes on deck (8.54) gvs of small harbour and village - shots of crew members hoisting sail, captain eating a meal in wheel-house - gvs of shore and jetty at Lochranza, fishermen on boat - shots of crew working on Malaya at quayside - landscape gvs - shots of crew scrubbing deck - gvs on deck and landscape (11.53) boys approach Malaya on motor boat, which is hoisted on board - gvs of landscape from deck - shots of captain checking navigation chart - shots of waving visitors leaving Malaya on small motor boat - closing shot of scenery from aft deck - The END (13.24)