RSMYC REGATTAS PRE-WAR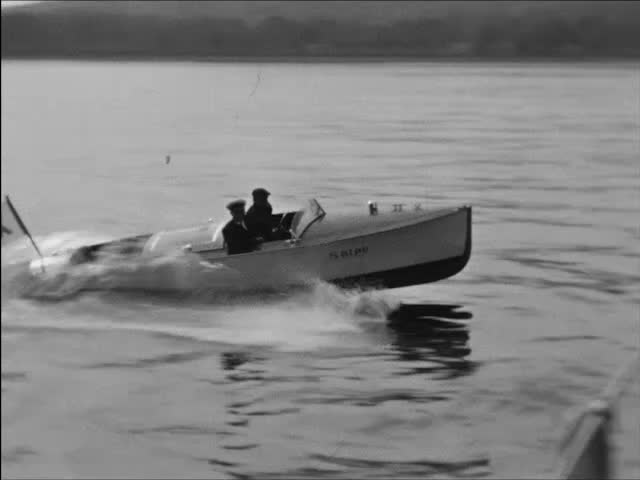 This video is not available to view remotely
Full length video - onsite only
Please read Understanding catalogue records for help interpreting this information and Using footage for more information about accessing this film.
Title: RSMYC REGATTAS PRE-WAR
Reference number: 8687
Date: 1935* - 1937*
Director: [Don McLachlan?]
Sound: silent
Original format: 16mm
Colour: bwcol
Fiction: non-fiction
Running time: 13.41 mins
Description: Club activities of the Royal Scottish Motor Yacht Club, including regatta days on the Firth of Clyde and in Argyll and a sports day and party.

RSYMC = Royal Scottish Motor Yacht Club

Don McLachlan was a keen amateur cameraman who began filming in 1935, firstly on 16mm reversal, then later on video. An engineer, keen sailor and family man, he recorded many aspects of his life, but rarely his working life. He died in December 2003.
Shotlist: [bw] no title - shot of club pennant on mast - shot of club officials chatting on boat - gv of various yachts at anchor on Clyde - shots of officials in motor launch - man raises no.5 pennant on board Malaya? - shots of motor yacht out on fairly choppy sea (3.19) shot of motor yacht passing on firth - shot of yacht passengers enjoying picnic on board - shots of various yachts, motor yachts and other vessels passing on firth (5.04) shots of crew on board 'Malaya'? - crew member holding up no.5 pennant, man at controls in wheel-house, shots of crew on deck in rough sea, man using sextant and another crew member charting course - gvs of other passing vessels on water - shots of speedboats and other vessels at Gourock - overexposed shots of various motor yachts - shots of speedboat and various other craft - shots of various motor yachts on firth - shot of crew member sinking plumb-line - shots of motor yachts near shore with pennants flying - gvs of approach to harbour and shot of crew members taking down 'D' pennant (11.12) shots of wheel-house on yacht, crew members and c/u shots of gauges - shots passing Cloch lighthouse (11.51) [col] high shot of bay with steam yacht - shots of club sports on playing field - women's running races - shots of club officials, tables on lawn - relay race - shots of brass band playing - gvs of playing field - shots of ladies' and men's tug-of-war competitions - shot of prettiest ankles [?] competition - three cheers from officials - brief shot of yachts on bay (13.41)