ARMSTRONG WHITWORTH ARGOSY AT RENFREW AIRPORT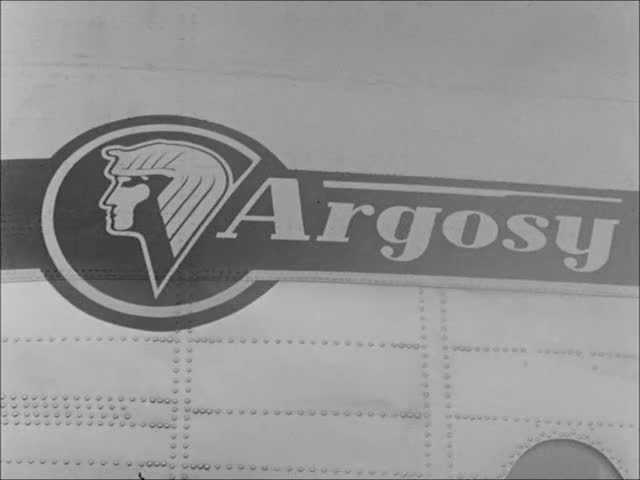 This video is not available to view remotely
Full length video - onsite only
Please read Understanding catalogue records for help interpreting this information and Using footage for more information about accessing this film.
Title: ARMSTRONG WHITWORTH ARGOSY AT RENFREW AIRPORT
Reference number: 8592
Date: 1960c
Production company: [ Templar Film Studios]
Sound: mute
Original format: 16mm
Colour: bw
Fiction: non-fiction
Running time: 0.46 mins
Description: News footage of the new Armstrong Whitworth Argosy freight aircraft landing and taking off from Renfrew Airport.

Note this film is very brief.
Shotlist: [shot-listed from mini DV - manual control track]

[no title] - l/shots Armstrong Whitworth Argosy aircraft taxiing on runway at Renfrew Airport - gvs rear end of Argosy on tarmac - shots of front end freight door opening - c/u shot of 'Argosy' badge on fuselage - c/u shots of aircraft technicians? - l/s Argosy taxiing along runway to take-off (0.46 mins)