THIS OLD HOUSE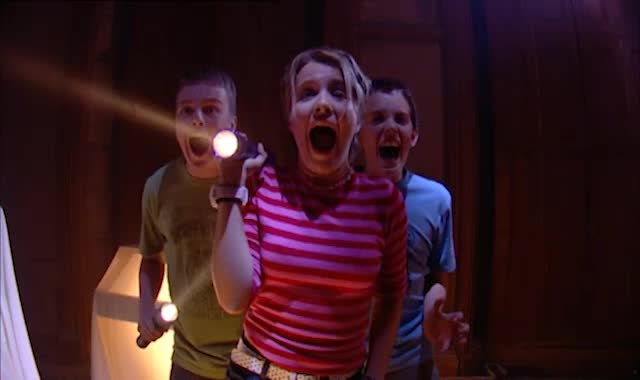 This video is not available to view remotely
Full length video - onsite only
Please read Understanding catalogue records for help interpreting this information and Using footage for more information about accessing this film.
Title: THIS OLD HOUSE
Reference number: 7798
Date: 2003
Director: d. Jack Lothian
Sponsor: CBBC Scotland, Scottish Screen National Lottery Fund
Producer: Ian Burgoyne
Production company: Crab Apple Films
Sound: sound
Colour: col
Fiction: fiction
Running time: 9.15 mins
Description: Three friends stay overnight in a haunted house and think they know what to expect, but the truth is scarier than anything they could ever imagine. [synopsis from Scottish Screen brochure "New Scottish Short Films 2003"]

Tartan Smalls: An initiative to create innovative, new drama, live-action or animation for a young audience ranging from approximately 6 to 13 years of age. Three short digital films per year commissioned for television broadcast and theatrical distribution.
Credits: Amy Katie Brown
Tom Craig Steele
Larry Drew McCusker
The House Lewis MacLeod

third ass. d. David Henderson
boom operator Stephen McBride
focus puller Richard Holt
camera ass. Mark Boggis
lighting gaffer
construction man. Frank Cameron
construction Elevation Plus
standby carpenter Alexander Campbell
location ass. Brendan O'Donnell
Thanks to
make-up designer Marion McCormack
costume designer Lindsey Davidson
sc. supervisor Liz McMorris
standby props Paul McNamara
p. accountant Jillian Morris
ass. d. Olivia Spencer
dubbing mixer Brian Paterson
ed. Chris Buckland
m. Anders Sodergren
sd. rec. Cameron Mercer
p. designer Adam Squires
ph. Alan McSheehy
exec. p. Claire Mundell
w. and d. Jack Lothian