ONE TRUE PATH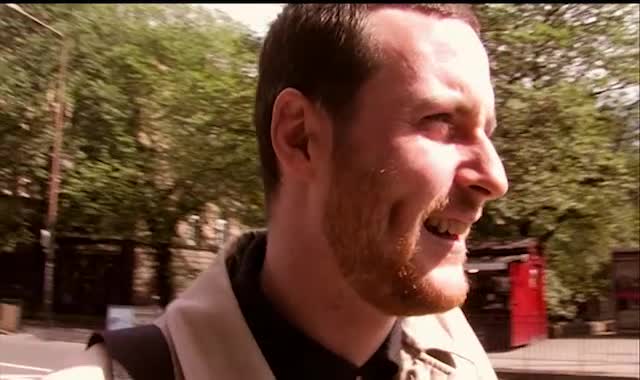 This video is not available to view remotely
Full length video - onsite only
Please read Understanding catalogue records for help interpreting this information and Using footage for more information about accessing this film.
Title: ONE TRUE PATH
Reference number: 7682
Date: 2004
Director: d. Ruth Barrie
Sponsor: Scottish TV, Grampian TV, Scottish Screen
Producer: Alice Stilgoe
Production company: GMAC
Sound: sound
Colour: col
Fiction: non-fiction
Running time: 23.58 mins
Description: In the wake of increased hostility to Muslims post 9/11, more and more people are converting to Islam. One True Path investigates why someone would want to choose a path that rejects the freedoms of Western democracy. [synopsis from Scottish Screen brochure "New Scottish Short Films 2004"]

Part of 'This Scotland' documentary strand, broadcast on STV.
Credits: Bob Cairns, Khalil Mitchell, Saleem McGroarty, Mahdiyyah Goodall, Khadija Maghrour and family

With thanks to Annandale Mosque, Edinburgh Central Mosque, Susan Lamb, Arifa Farooq, Dylan Matthew, John McVie, Scotsman Publications, Everyone at GMAC and Edinburgh Mediabase.
original music by Saleem McGroarty. "It's A New Day" by The Skull Caps. Licensed from Licencemusic.com ApS.

runner Russell Beard
transcription Sharon Tweedale, Laura Rooney, Claire Campbell
camera Glenda Roam, Steven Mochrie, Edward Edwards,
sd. Stephen McBride, Richard Paterson, Graham McCormick, Claire Abercrombie
rostrum Cameron Duguid
online ed. Ian Ballantyne
dubbing mixer John Cobban
p. man. Fiona Clark
ed. Sitar Rose
exec. p. Becky Lloyd, Henry Eagles, Agnes Wilkie
exec. p. for GMAC Lucinda Broadbent
filmed, ed. and d. Ruth Barrie

© MMIV