GIGHA: Buying Our Island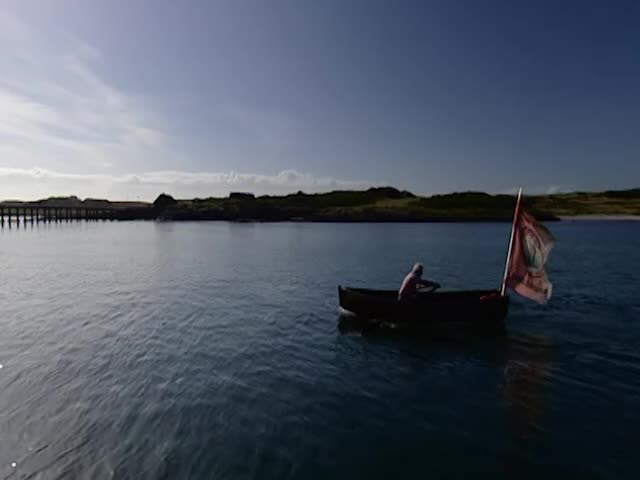 This video is not available to view remotely
Full length video - onsite only
Please read Understanding catalogue records for help interpreting this information and Using footage for more information about accessing this film.
Title: GIGHA: Buying Our Island
Reference number: 7556
Date: 2003
Director: d. Emma Davie
Sponsor: BBC Scotland, Scottish Screen Lottery Funded
Producer: Peter Barber-Fleming
Production company: Saltire Film and Television
Sound: sound
Colour: col
Fiction: non-fiction
Running time: 59.00 mins
Description: Gigha - Buying Our Island follows a year in the lives of the residents as they experience the highs, lows and responsibilities of owning their own island home. This community buyout provides a microcosm within the greater land reform debate. [Synopsis from BBC website http://www.bbc.co.uk/pressoffice/pressreleases/stories/2002/12_december/30/gigha.shtml [last accessed 07/01/2019]

Transmitted on BBC Two Scotland, Friday 10 January 2003, 9.00pm.
Credits: With many thanks to all the inhabitants of Gigha.

researcher Anna Hunter
p. man. Elaine Campbell, Paddi James
sd. Guy Satchwell, Brian Howell, Colin Hood, Peter Brill, Douglas Kerr
dubbing Cy Jack
m. Graham Mackintosh
ed. Eric Smith
ph. Ian Dodds
ass. p. Sarah MacKinnon
exec. p. Ewan Angus

Scottish Screen Lottery Funded. © BBC MMIII