INSTANT CREDIT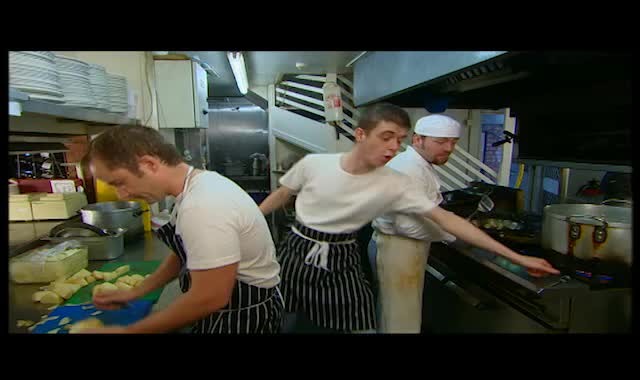 This video is not available to view remotely
Full length video - onsite only
Please read Understanding catalogue records for help interpreting this information and Using footage for more information about accessing this film.
Title: INSTANT CREDIT
Reference number: 7526
Date: 2004
Director: d. Michael Hines
Sponsor: Scottish TV, Grampian TV, Scottish Screen National Lottery Fund
Producer: Janice Cutting, Carol McGregor
Production company: McDongall Films
Sound: sound
Colour: col
Fiction: fiction
Running time: 23.44 mins
Description: Downtrodden Frankie (Billy Boyd) is given an opportunity that is too good to refuse when a chance encounter gives him 24 hours to get his life back on track and revive his romance. Brilliant comedy from the director of cult television comedy Still Game. [synopsis from Scottish Screen brochure "New Scottish Short Films 2004"]

First broadcast on Scottish Television, 17th March 2005, 11pm.

New Found Land commissions six digital 24-minute dramas for television broadcast and theatrical distribution. The scheme runs every two years.
Credits: filmed on location in Glasgow, London, Paris and over Tokyo.

Frankie Billy Boyd
Gail Ali Mackinnon
Justin Alan McCafferty
Hnadsom hunk Chris Cameron
Air Steward Nicole Cooper
Carol Gabriel Quigley
Alec Sandy Nelson
Nick James Young
Scratch and her puppies
Frankie's mum Carol Andrews
Lotvic Khalid Naqvi
Taxi driver Sanjeev Kholi
Jeff Simon Weir
Chemist Girl 1 Julie Toal
Chemist Girl 2 Deborah McCance

1st ass. d. Maryann Wilson
2nd ass. d. Emma Bedford
3rd ass. d. Jo Gibson
p. secretary Sarah Scott
sc. superviser Dolina MacFarline
p. accountant Pamela Corscadden
locations ass. Robbie Kirkpatrick
locations man. Karen McConnell
catering Reel Food
make-up ass. Heather Millington, Gillian Turnbull
make-up artist Jaqui Mallett
costume Ray Holman, Fiona King
props Stuart Watters
art d. Robina Nichol
p. designer Graham Rose
original m. Michael Hines
"Queen of Angels" written and performed by Mark Nevin
dubbing mixer Cy Jack
lighting engineers Willie Cadden, Davie Thorpe
boom operator Graham Ardense
sd. rec. Ken McNeil
camera trainee Darren Gorman
camera ass. Garry Downie
d. ph. John Agnew
online ed. Tom Malcolm
ed. Angela Slaven
line p. Elaine Campbell
exec. p. Agnes Wilkie, Becky Lloyd
w. Marc Pye

producers with to thank Benoit Caron & Film France, Jim Gangel at Drum Security, Grassick's BMW Perth, Jacques Cole, John Paton & Son

A McDongall Films Production for Scottish TV, Grampian TV and Scottish Screen.
Shotlist: Frankie works in a dead-end kitchen job, where his colleagues delight in ridiculing him and accusing him daily of being a compulsive liar.

Justin McLymont is a successful stockbroker with a top of the range BMW and girls falling at his feet. He's about to go away on business, to Tokyo, with Carol - his drop dead gorgeous secretary. Then his path collides with Frankie's and he leaves his Platinum Card behind just long enough for Frankie to use it to get his life on the right track, and for Justin to foot the bill.