MARCIE'S DOWRY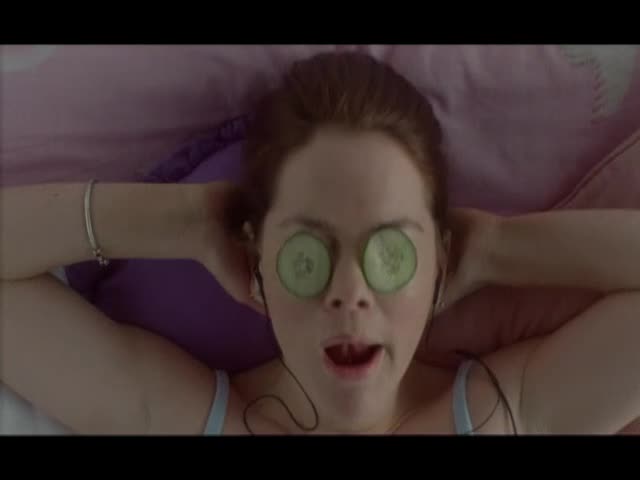 This video is not available to view remotely
Full length video - onsite only
Please read Understanding catalogue records for help interpreting this information and Using footage for more information about accessing this film.
Title: MARCIE'S DOWRY
Reference number: 7511
Date: 1999
Director: d. David MacKenzie
Sponsor: BBC Scotland and Scottish Screen in association with The Scottish Arts Council National Lottery Fund
Production company: Parallel Pictures
Sound: sound
Original format: 35mm
Colour: col
Fiction: fiction
Running time: 14.14 mins
Description: Marcie's Dowry is an explosive black comedy. All is not well down at Wise farm. Gus and Molly have spent all their money on their only daughter Marcie. Now she's getting married and somebody's going to have to pay. [synopsis from Scottish Screen Catalogue of Short Films 1993 - 1999 "Kicking up a Storm"]

Production file held. Script also held at Scottish Theatre Archive, Glasgow University. Ref. no. GB 247 STA Jy 17(10). Premiered at the Edinburgh International Film Festival.

Tartan Shorts: A joint short film initiative funded by BBC Scotland and Scottish Screen National Lottery Fund. Three films per year commissioned for theatrical release and broadcast.
Credits: p. Glynis Robertson
w. Bill Chamberlain
d. ph. Robert Bonnici
p. designer Tom Sayer
ed. Simon Cull
composer Paul Leonard-Morgan
add. m. Gary Lightbody
special FX The Bryces


Cast
Gus Wise Edward Woodward
Molly Wise Sheila Donald
Marcie Marsali Stewart
Fraser Kevin McKidd
Bank Manager Paul Young
MacIllvenny Gary McCormack
Millard Gary Lewis
Franco Frank Gallagher
Don Niall Greg Fulton
Ed Rab Affleck
The Grass Sam Osborne
Wedding Arrangers Jonathan Saunders, Neil Burns

Crew
ass. p. Wendy Griffin
casting d. Morag Arbuthnott
sc. supervisor Belinda Newman
p. co-ordinator Russell McLean
p. secretary Sarah Pole
p. runner Joclynn Roberts
floor runner Stuart Kidd
location man. Tom Kelly
location ass. John Armstrong
stills ph. Charlie Crawford
stunt arranger Michael Scott-Law
storyboard artist Derek Gray
1st ass. d. Ian Barber
2nd ass. d. Ted Mitchell McKenna
3rd ass. d. Tracy Skelton
focus puller Ossie McLean
clapper loader Jaspreet Bal
video ass. operator George Geddes
key grip Eddie Burt
sd. rec. Allan Young, Alan McNicol
boom operator Fiona Carlin, Angus McPake
supervising ed. Colin Monie
dubbing ed. Kahl Henderson, Michael MacKinnon
dubbing mixer Mike Prestwood-Smith
titles by Men in White Coats
art d. Rhona Wilson
construction man. Craig Castle
armourer Perry Costello
prosthetic arm Grant Mason
briefcase bomb design Colin Vickery
art dept. trainee Sarah Bremner
art dept. ass. Gareth Williams, Adam Squires
carpenter Luke Oldale
costume designer Louise Noble
wardrobe ass. Joanne MacLean
make-up and hair supervisor Claire Davies
make-up ass. Karen Brotherston
gaffer Arthur Donnelly
electricians Fraser Campbell, John Adamson
exec. p. Dan MacRae, Victoria Evans

Facilities Serious Facilities, Savalas, De Lane Lea, Soho Images, Tru-Cut, Edit Video, Kodak, Filmgame, Panavision Manchester, Griphouse North, Lee Lighting, Brown McLeod, Production Profiles, First Stop Builders Merchants, Forth Fire Protection, Eskbank Safety Services, Tommy Jones Catering, St. Andrews Ambulance, Sony / ATV Muisc Publishing, Scottish Screen Locations, South West Scotland Screen Locations, Waterside Classic Cars, Toyota (GB) Ltd., Arnold Clark

Thanks to Dumfries and Galloway Council, Easy Ayrshire Council, Upper Nithsdale Community Initiative, Glasgow City Council, Kelloholm Business Enterprise Centre, Buccleuch Estates, Barr Quarries, Glasgow School of Art Textile Department, Anne Ferguson, Jane Halliday, Hari MacMillan, The Wedding Extras, Ryan Quigley, Alan Dick, Jake Roberts, Angus Pigott, Tony Bowser, TRevor Howsam, Walter Young, Naomi Liston, Simon Vickery, Helen Boyes, Hans Baernhoft, Paddy Higson, Liz Pearson, Linda Crook, Sam Craig

Shot on location with additional funding from Groundbase Limited, Leader II, Enterprise Ayrshire, Lanarkshire Development Agency