DANSETTE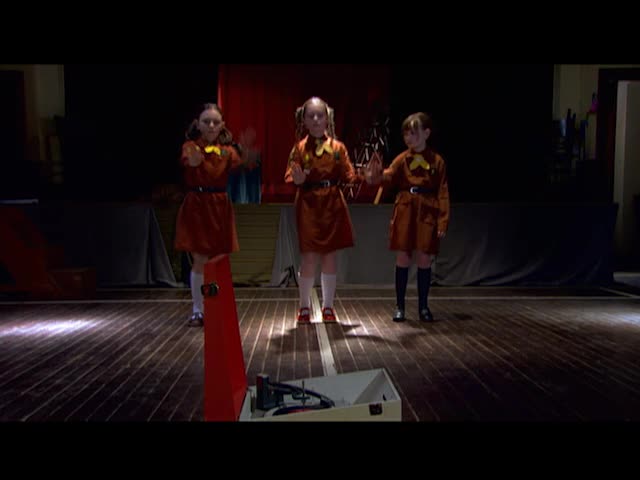 This video is not available to view remotely
Full length video - onsite only
Please read Understanding catalogue records for help interpreting this information and Using footage for more information about accessing this film.
Title: DANSETTE
Reference number: 7291
Date: 2004
Director: d. Rosie Toner
Sponsor: Scottish Screen and South West Screen Commission
Producer: Jim Leishman
Production company: Elysium Productions
Sound: sound
Original format: Digital Betacam
Colour: col
Fiction: fiction
Running time: 8.13 mins
Description: Three girls, a 7" record, a Dansette turntable and a looming dance competition. The surreal events of one dark night take on a strange significance for Alice. [synopsis from Scottish Screen brochure "New Scottish Short Films 2004"]
Credits: An Elysium Production in association with Scottish Screen and South West Screen Commission.

Alice Jennifer Barrie
Jennifer Eilidh Cowan
Kate Caitlin Brennan
Brother David Tait
Dog Lucy

w. and d. Rosie Toner
p. Jim Leishman
exec. p. Becky Lloyd, Belle Doyle
p. man. Pam Roberts
1st ass. d. Kieran Parker
3rd ass. d. Tanith Myles
sc. supervisor Kerr Lawrie Brodie
runners Graeme Stevenson, John Wheatley, Elaine
d. ph. Minttu Mantynen
focus puller Stephanie Bates
camer ass. Eliza Barber
gaffer Dave Thom
lighting electrician Steve Arthur
grip Tim Critchell
sd. rec. Cameron Mercer
boom operator Stephen McBride
art d. Justine Blair
art. dept. ass. Laura Spring, Dan Roberts
costume designer Lindsey Davidson
make up Maxine Dallas
choreographer Helen Harris
dog handler David Stewart
sc. ed. Paul Birchard
offline ed. Michelle Deignan
online ed. Mark Huskisson
sd. design Brilliant Dog Audio
catering Caterbirds
casting Maureen Cairns

Thanks to Dorothy Squance, Frank Gourlay, Hammerhead, Lighttrack, Jim Allison Editing, Live and Loud, Nikki Stein, Caroile McNiece, Sheila Anderson, Richard Blass, The Two Janes, Liam and Margaret Toner, Red Kite, Tim Spencer.

"Nobody Knows What's Goin' On In My Mind But Me" performed by The Chiffons, composed by Friedland, copyright National League Music, reproduced by permission of Supreme Songs Ltd.

Supported by the Scottish Screen National Lottery Fund and the South West Scotland Screen Commission. © 2004 Elysium Productions.