BITE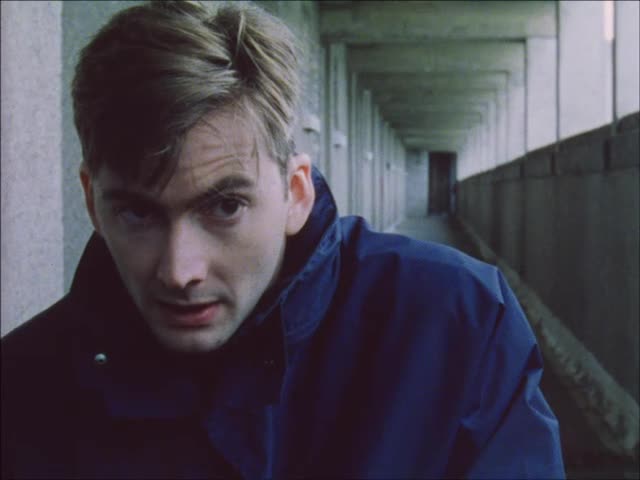 This video is not available to view remotely
Full length video - onsite only
Please read Understanding catalogue records for help interpreting this information and Using footage for more information about accessing this film.
Title: BITE
Reference number: 7278
Date: 1997
Director: d. Brian Ross
Sponsor: Scottish Film Production Fund, British Screen and Scottish Television in association with the Scottish Arts Council National Lottery Fund present
Producer: Su Bainbridge
Production company: Imagine Films Ltd, Mallinson Television
Sound: sound
Original format: 16mm
Certificate: 15
Colour: col
Fiction: fiction
Running time: 6.58 mins
Description: Bite is a film about Alistair Galbraith, hitherto a passive postman who tires of being a spectator in his own life and decides to take control. When Alistair's wife, Alison commits adultery on their own wedding day and shortly afterwards he is savaged by a ferocious dog, Alistair hits rock bottom, unable to cope with even the most undemanding of life's tasks. From the depths of despair he is galvanised into action and in true anti-hero style sets out to take revenge on those who have wronged him. Through taking this action Alistair is re-born. [synopsis from Scottish Screen Catalogue of Short Films 1993 - 1999 "Kicking up a Storm"]

Production file held at National Library of Scotland Moving Image Archive. Starring a young David Tennant, the Scottish actor (who later went on to become Dr Who in the acclaimed BBC television series)

Prime Cuts: A joint short film initiative from Scottish Screen, British Screen, Scottish Television and the Scottish Arts Council. Films were produced on 16mm.
Credits: w. Andrea Gibb
p. Su Bainbridge

Cast:
David Tennant, Sharon Small
Postmen Frank Gallagher, Paul Hickie, Martin McCardie
Dog played by Clint and Flipper

d. ph. Ian Dodds
ed. Gary Scott
sd. rec. Brian Howell
p. designer Michael McLoughlin
compose