OASIS / TRANSFORMATION BY COLOR / AUTOMOBILES / DESIGNED BEINGS / SEMAPHORE / DRESSING / GESTURES / FIRE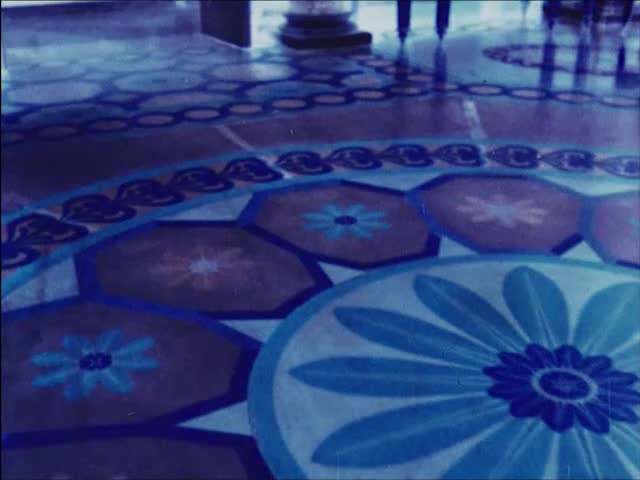 This video is not available to view remotely
Full length video - onsite only
Please read Understanding catalogue records for help interpreting this information and Using footage for more information about accessing this film.
Title: OASIS / TRANSFORMATION BY COLOR / AUTOMOBILES / DESIGNED BEINGS / SEMAPHORE / DRESSING / GESTURES / FIRE
Reference number: 6764
Date: 1976
Director: d. Murray Grigor
Sponsor: Smithsonian Institution's National Museum of Design, Cooper Hewitt Museum; Johnson Wax
Sound: sound
Colour: col
Fiction: fiction
Running time: 27.01 mins
Description: Sequence of animations and random footage (Olympic torch lighting, rituals etc) which were "based on ideas of Hans Hollein; created for the Smithsonian's Cooper Hewitt Museum's opening exhibition: Man transForms", 1976.

Nine designers worked with Hans Hollein in the "MAN TRANSFORMs" exhibition at the Cooper-Hewitt Museum of Decorative Arts and Design: Nader Ardalan, Peter Bode, Buckminster Fuller, Murray Grigor, Arata Isozaki, Richard Meier, Karl Schlamminger, Ettore Sottsass, and Oswald Ungers.
Credits: Animation Donald Holwill, Les Pace, Annette Gillies
designs John Patrick Byrne, Les Pace
m. Ron Geesin
cast John Bett