THISTLE MEETS ROSE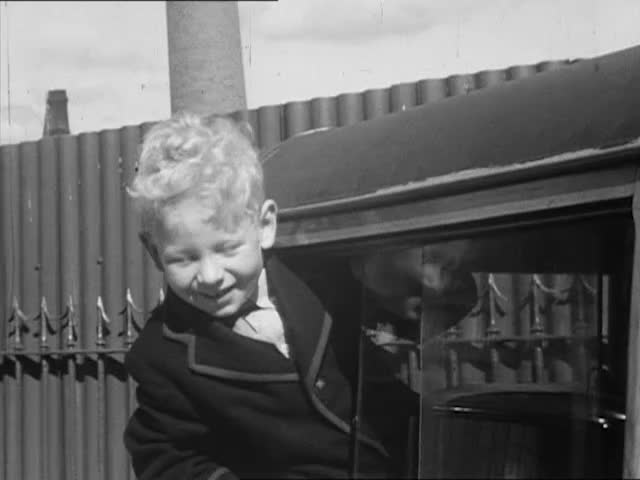 This video is not available to view remotely
Full length video - onsite only
Please read Understanding catalogue records for help interpreting this information and Using footage for more information about accessing this film.
Title: THISTLE MEETS ROSE
Reference number: 6636
Date: 1948
Sound: silent
Original format: 16mm
Colour: bw
Fiction: non-fiction
Running time: 9.10 mins
Description: Amateur overview of a picnic meeting between Edinburgh and Carlisle Cine Societies.

ECVS file ref 16/65, date written here. Note in file and can: 'Usual type of record of a very happy affair in wonderful sunshine. Plenty of close-ups of people not identified today, but the camera is rather restless and seems to pan over everything and everyone. What is remarkable is the great number of folk present at the picnic, and even allowing for half from Carlisle, the numbers are greater than one expects today.'

One of large library of films amassed by Edinburgh Cine and Video Society since their inception in 1936.
Credits: p. John O. Russell
Shotlist: title (0.13) people smiling at camera, standing outside, various cars (0.47) man loading crate into book (0.48) pan picnic, cars parked (1.12) sign 'Edinburgh and Carlisle Cine Society' (1.24) man filming (1.31) food, family eating. Gvs picnic, children reading books, adults smiling (2.37) pan empty dishes (2.58) pan group seated and standing in rows (3.10) men taking photos. Pan faces (4.20) women doing dishes in caravan flying an ECS saltire flag, cleaning up. Packing picnic equipment into cars (5.18) people driving off, waving (5.55) changing burst tyre, vehicles drive off (6.50) The End (6.52)