WINDFALL, the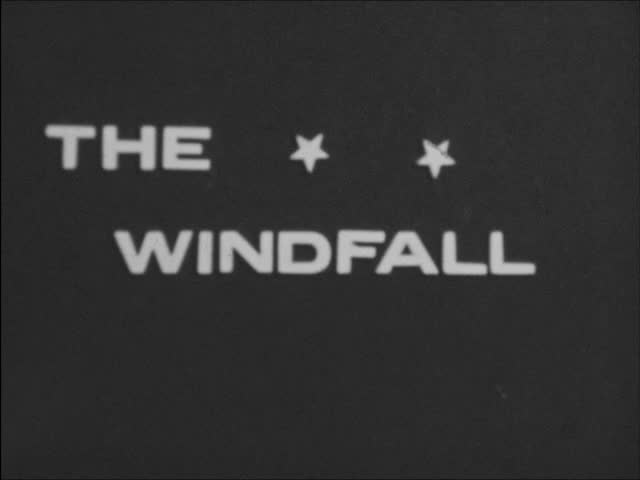 This video is not available to view remotely
Full length video - onsite only
Please read Understanding catalogue records for help interpreting this information and Using footage for more information about accessing this film.
Title: WINDFALL, the
Reference number: 6599
Date: 1969
Director: filmed by Jack Grant
Sound: sound
Colour: bw
Fiction: fiction
Running time: 3.44 mins
Description: Man receives some good fortune through the post - a tidy sum of money - only to be drugged by a mysterious visitor, and lose it entirely.
Credits: with Jim Bell, George Wardrobe
cam. Les Knott
story & d. Jack Grant
An ECS Unit film.
Shotlist: title, man sitting at fireside reading sheet of paper. He lights a cigarette and looks at watch. Cut to envelope being delivered through letterbox. Man retrieves and opens it, pulls money out. C/u bundle of National Commercial Bank £1 notes. Man kisses wad, then leaves envelope open on chair. He brings in another man who sits down at the fireside and he shows him his letter. C/u money in envelope. Man brings out bottle of Johnnie Walker whisky and two glasses to table. They have a couple of drams, man puts money on mantlepiece. Other man slips pills in first man's whisky. First man conks out and guest steals money. C/u clock 11:55. [end credits] The End (3.44)