WEED, the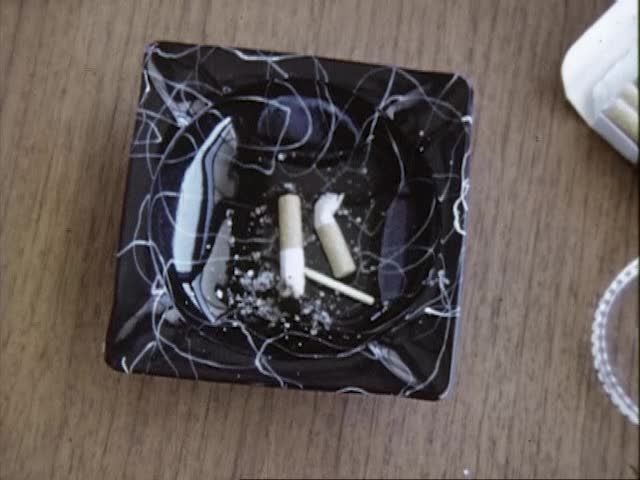 This video is not available to view remotely
Full length video - onsite only
Please read Understanding catalogue records for help interpreting this information and Using footage for more information about accessing this film.
Title: WEED, the
Reference number: 6434
Date: 1967c
Sound: sound
Original format: super 8mm
Colour: col
Fiction: non-fiction
Running time: 13.20 minsc
Description: Amateur film; a humorous morality tale about man who quits smoking only to end up in hospital after seeking comfort in beer. Doctor offers him cigarette at end.
Credits: Boomerang Productions presents
Shotlist: Man smoking several cigarettes whilst sitting at desk reading book. Title. Smoking man reads letter, starts eating sweets, wrappers pile up. Man goes outside, sunny weather, walks down busy street in Australian city. Gvs pedestrians, traffic policeman. Man looks in shop window at packet of cigarettes, then sees (in head) montage anti-smoking posters with medical warnings. Man sitting on river bank, fishing and chewing gum. Man at table drinking lots of beer, bottles stack up. Ambulance called. Ext. Sir Charles Gairdner Hospital [of Nedlands in Western Australia]. Int. room, man in hospital bed. Nurse and doctor enter and offer man Capstan cigarette from packet. The End (13.20)