MG CAR CLUB DANCE 1974 ; 50th ANNIVERSARY MOTOR RACING, SILVERSTONE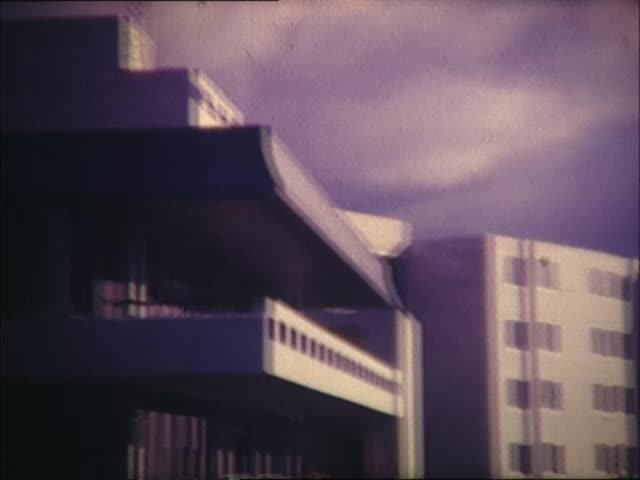 This video is not available to view remotely
Full length video - onsite only
Please read Understanding catalogue records for help interpreting this information and Using footage for more information about accessing this film.
Title: MG CAR CLUB DANCE 1974 ; 50th ANNIVERSARY MOTOR RACING, SILVERSTONE
Reference number: 6270
Date: 1974
Director: [filmed by Douglas Mickel]
Sound: silent
Original format: 16mm
Colour: col
Fiction: non-fiction
Running time: 9.48 mins
Description: A record of the 1974 MG Car Club Dance at the Royal Scots Hotel, followed by motor racing at Silverstone (in celebration of the MG Car Club's 50th Anniversary?)

See P/CN179. Film makers diary records detailed information such as location and date - this record features DWM ref 547 - 568.

See also HOMEBUILDERS: Mactaggart and Mickel and the Scottish housebuilding industry ed. Miles Glendinning and Diane Watters, Royal Commission on the Ancient and Historical Monuments of Scotland, 1999.
Shotlist: [shotlisted from 16mm]

MG Car Club Dance 1974 [February] exts Royal Scot Hotel (0.08) ints opulently set tables some laden with prizes, followed by speeches (1.11) games, bikes ride up and down between traffic cones on the floor; guests throw coins at large bottle of 'Highland Queen' (2.29) coffee and tea and chat afterwards (2.43) c/u programme 'MG Car Club Silverstone 25th - 26th May 1974' gvs Silverstone car rally round track (3.16) a wreck is towed away followed by more gvs people milling about driving cars; lots of shots of cars driving round track all different models (7.01) cars parked, gvs caravans and tents (7.21) more tests as vehicles weave in and out between obstacles (8.23) c/u list of competitors, map showing route for tests, more driving manoeuvres (9.02) prizes are awarded, photographer in attendance, crowds cheer winners and they all generally celebrate The End (9.48)