CHRISTMAS PARTY AT FRANK MICKEL'S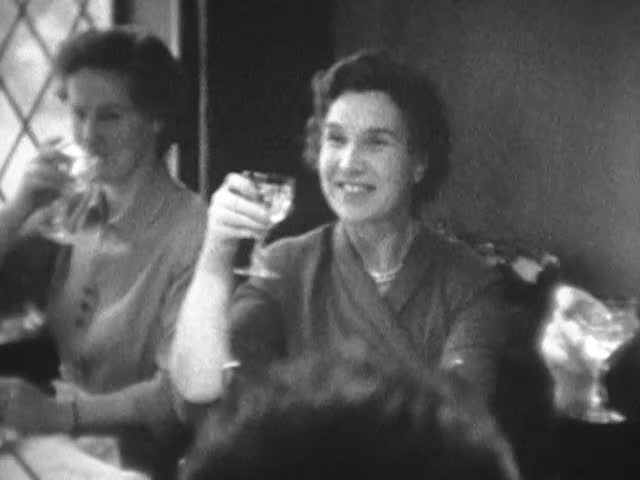 This video is not available to view remotely
Full length video - onsite only
Please read Understanding catalogue records for help interpreting this information and Using footage for more information about accessing this film.
Title: CHRISTMAS PARTY AT FRANK MICKEL'S
Reference number: 6246
Date: 1957
Director: [filmed by Douglas Mickel]
Sound: silent
Original format: 16mm
Colour: bw
Fiction: non-fiction
Running time: 1.32 mins
Description: An intimate record of a family Christmas at Frank Mickel's house in 1957. Christmas toasts are made, pudding is served and presents are opened around the tree.

See also HOMEBUILDERS: Mactaggart and Mickel and the Scottish housebuilding industry ed. Miles Glendinning and Diane Watters, Royal Commission on the Ancient and Historical Monuments of Scotland, 1999.
Shotlist: [Shotlisted from Betacam SP 597, manual control track]

(0.00) [b&w] no title credits, children play with Mamod model steam engine (0.21) adults make toasts at the dinner table (0.34) children at their own small table, television in background (0.39) Christmas pudding is flambéd and served to people at table (0.47) gvs family around Christmas tree, exchanging Christmas gifts, including toy guns for the boys, they kiss one another on the cheek to say thank you (1.32)