SUGAR AS ENERGY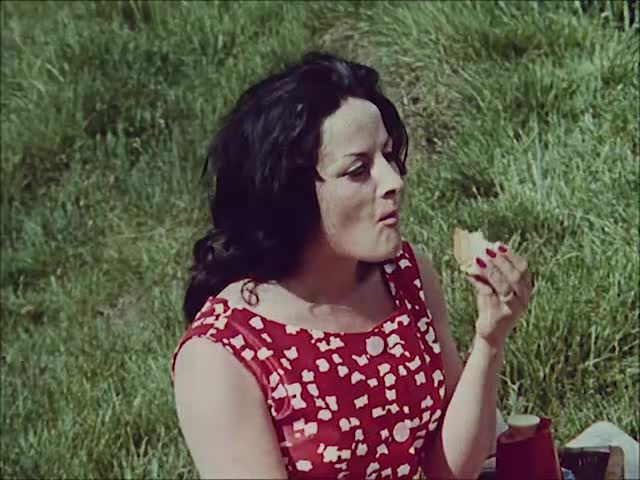 This video is not available to view remotely
Full length video - onsite only
Please read Understanding catalogue records for help interpreting this information and Using footage for more information about accessing this film.
Title: SUGAR AS ENERGY
Reference number: 5766
Date: 1967
Sponsor: British Sugar Bureau
Production company: Edinburgh Films Production
Sound: sound
Original format: 35mm
Colour: col
Fiction: non-fiction
Running time: 11.55 mins
Description: An educational film explaining how sugar provides the human body with energy.

See also ref. 6840 for some shared footage.
Credits: ph. Gordon Coull
ed. Michael Pavett
m. Johnny Scott
anim. Roy Pace
sd. Jim McKee
p. manager Trish Crichton
p. consultants Film Centre (International) Ltd.
Shotlist: title and credits (0.07) gvs of man in swimming pool, intercut with motorboat pulling water-skier (0.57) shot of man putting petrol into motorboard engine, intercut with swimmer eating (1.10) gvs woman water skier, man running, postman walking, women talking, woman lying down (1.23) m/s sun coming out from behind clouds (1.27) gvs valley and green foliage (2.16) c/u stomata under microscope (2.27) graphics demonstrating how different chemicals combine (2.51) shot of speed boat on water, scuba diver and finishing with zoom in shot of lily pad on water (3.25) graphics demonstrating photosynthesis (3.41) gvs flowers, woods and leaves (4.11) graphic demonstrating build up of starch (4.20) shot of sun setting (4.31) graphic demonstrating starch turning to sugar and releasing as energy (4.47) time lapse footage of flowers blooming (5.22) c/u bee rubbing nectar off flower, bees inside hive (5.36) gvs experiment with a bee connected to apparatus and flying around, measuring how much energy is used from sugar, c/u mixture the scientist has fed the bee (6.13) graphic demonstrating how sugar burns up (6.21) c/u bee spinning around on apparatus (6.26) shot of man flying motor driven model plane, horses running, men rock climbing (7.15) graphic demonstrating how energy is converted inside body (7.31) shot of man wiping his glasses clean (7.35) shot of girl riding horse, horse eating grass (7.56) shot of goat eating bush, cow eating grass, goat eating grass, woman milking goat (8.10) gvs family enjoying picnic in field (8.41) shot of young girl on rocking horse, girls playing hockey, man chopping wood, man planing wood, man running for bus, woman and boy going into shop (9.16) shot of man eating baguette, woman scything rice, wheat crop, combine harvester cutting oats; potatoes and other vegetables being out into basket; people working in sugar cane fields, tractor collecting sugar beets (10.05) gvs packets of sugar being processed in factory, woman sprinking sugar on grapefruit and then eating it (10.34) graphic demonstrating how energy is released (10.47) shot of girl trampolining, person water skiing, people racing, tug o' war competition, man on parallel bars, man abseiling, man throwing the hammer, man running (11.10) graphic demonstrating photosynthesis (11.16) gvs boys rowing down river [ecs superimposed] (11.55)