MINING REVIEW 12 No. 12 TWENTY-THIRD YEAR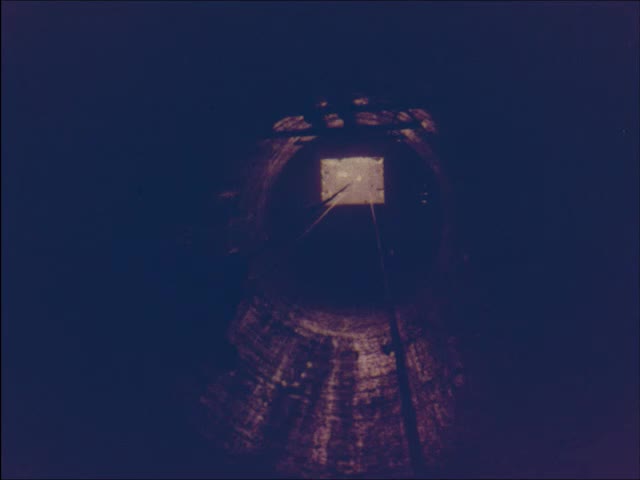 This video is not available to view remotely
Full length video - onsite only
Please read Understanding catalogue records for help interpreting this information and Using footage for more information about accessing this film.
Title: MINING REVIEW 12 No. 12 TWENTY-THIRD YEAR
Reference number: 5720
Date: 1970
Production company: p.c Data Production
Sound: sound
Original format: 35mm
Colour: col
Fiction: non-fiction
Running time: 8.37 mins
Description: North of the Border: A single issue on the Scottish mining community in 1970 [synopsis from booklet Films on Coal Withdrawn from General Circulation].
Credits: sd. RCA
Shotlist: British Board of Film Censors Certificate (U) (.9) MINING REVIEW 12 TWENTY-THIRD YEAR (.27) SCOTLAND NORTH OF THE BORDER (.32) gvs of Miss UK and Scotland's Coal queen running through Scotch mist, wearing kilts, both girls walk towards group of miners and greet them (1.41) gvs of Coal queen dressed in miners uniform walking towards pit [Polmaise, at Fallin, near Stirling] with group of miners (1.53) gvs of Westfield open cast colliery, blasts, cranes and lorries moving coal (3.29) gvs of man driving car along road (3.48) gvs of same man driving horse and trap (sulky) on road (4.31) gvs of sulky races at Gyle raceway in Edinburgh (5.34) gvs of Minnivey colliery with man on horse rounding up cows with help of two dogs (6.13) gvs of man on horse being chased by three men dressed as Native Americans, man runs into saloon and a shoot out takes place (6.51) gvs of group dressed as "Cowboys and Indians" doing show for children in hall (7.26) pan of Westfield colliery, machines returning rocks and soil to landscape (7.59) gvs of greenfields and countryside (8.24) THE END MINING REVIEW (8.37)