MINING REVIEW 8 No. 8 TWELFTH YEAR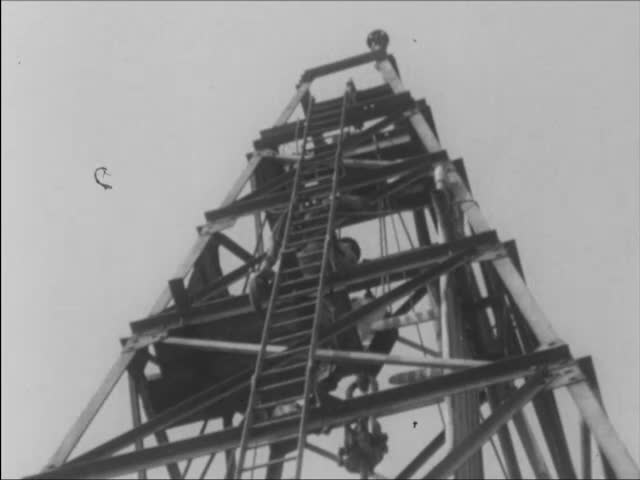 This video is not available to view remotely
Full length video - onsite only
Please read Understanding catalogue records for help interpreting this information and Using footage for more information about accessing this film.
Title: MINING REVIEW 8 No. 8 TWELFTH YEAR
Reference number: 5692
Date: 1959
Production company: p.c Data Production
Sound: sound
Original format: 35mm
Colour: bw
Fiction: non-fiction
Running time: 9.32 mins
Description: Progress Report: A survey of progress in the field of underground transport during the last 12 years; Sacked: The latest development in 'packed coal'. Miss England inaugurates a new service; Retirement: Retiring as Secretary of the N.U.M, Mr Arthur Horner, in an interview for Mining Review, looks back over 44 years of coal industry history; Baby Tower: A made on the spot, do it yourself sea boring tower in the Firth of Forth, helps in plotting the coal seams under water [synopsis from booklet Films on Coal Withdrawn from General Circulation].
Credits: sd. RCA
Shotlist: MINING REVIEW 8 TWELFTH YEAR (.13) In this issue - Stories from Surrey London Fife (.20) NATIONAL STORY Progress Report TRANSPORT (.26) gvs of underground transport carts in mines, conveyor belts taking coal to loading points and filling carts, carts loaded with coal going to surface, miners on train being transported to coal face (2.28) SURREY Sacked (2.32) gvs of coal sack factory, coal sacks being filled, woman wearing coal sack dress to advertise project of clean coal delivery (4.09) LONDON Retirement (4.13) Mr Arthur Horner Secretary of N.U.M walking down street and talking about his working days from his office (5.18) gvs of various coal mines and villages (5.43) gvs of Arthur talking in office (5.49) gvs of various coal mine scenes (6.39) c/u of Arthur talking about the future of the mines (6.57) FIFE Baby Tower (7.01) gvs of Kinneil colliery, small do it yourself tower, Army Ducks mobile going onto water, men from Army Duck working on the tower (9.21) A DATA PRODUCTION 1959 THE END (9.32)