GREENLAND 1927 / 1928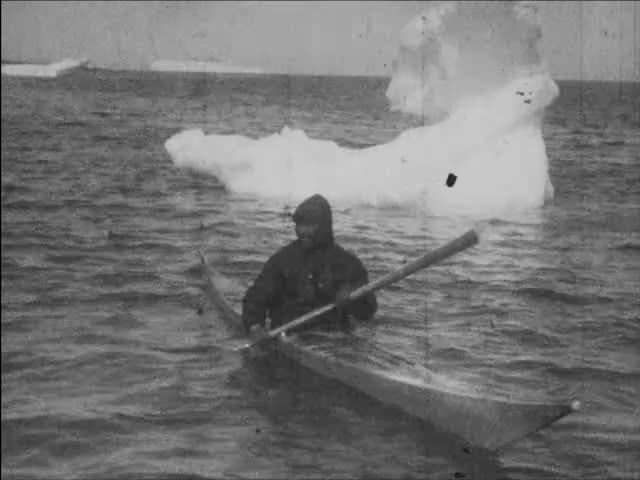 This video is not available to view remotely
Full length video - onsite only
Please read Understanding catalogue records for help interpreting this information and Using footage for more information about accessing this film.
Title: GREENLAND 1927 / 1928
Reference number: 5364
Date: 1927 / 1928
Director: [filmed by Isobel Hutchison]
Sound: silent
Original format: 9.5mm
Colour: bw
Fiction: non-fiction
Running time: 10.25 minsc
Description: General views of everyday life for Greenland Inuits, showing them kayaking, fishing etc.
Shotlist: Inuit in kayak 'rolling' in icy water; Inuit fishing through pot holes cut in the ice; a dead whale is cut up for meat etc; huskies pulling sleigh; fishing through pot hole again; gvs Inuit children; dentist pulling child's tooth; Inuit children performing a dance.