CELTIC PARK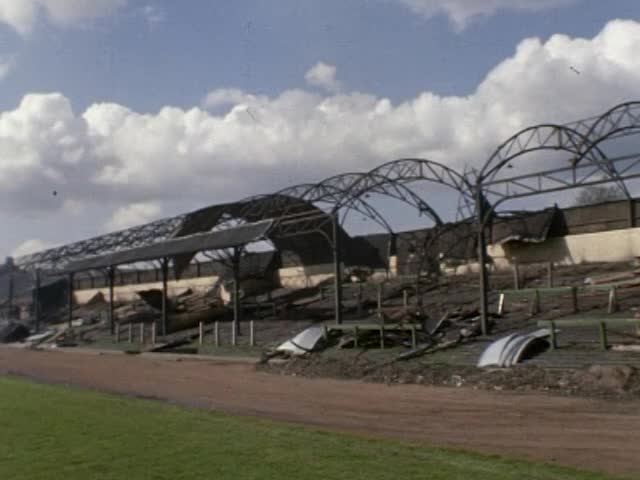 This video is not available to view remotely
Video 1

(currently displayed video)

Full length video - full length available onsite

The final stages of building at the Jungle at Celtic Park, and its opening celebrated with a visit by Manchester United. (clip)
Please read Understanding catalogue records for help interpreting this information and Using footage for more information about accessing this film.
Title: CELTIC PARK
Reference number: 5328
Date: [1972]
Production company: [ Templar Film Studios]
Sound: mute
Original format: 16mm
Colour: col
Fiction: non-fiction
Running time: 22.35 mins
Description: Construction work on the stands at Celtic Park Football Stadium, Glasgow. Records the old stands in state of disrepair and the construction and erection of new stands. Finishes with a football match being played to capacity crowd.
Shotlist: [no title] gvs an empty Celtic Park with stands wrecked and falling apart (0.56) shot of man welding stand support in half and a few onlookers moving out of the way when it falls (1.25) further gvs empty Celtic Park with stands wrecked and falling apart, panning shot of stadium (3.26) welding work on huge structure and piping and transportation of this by lorry along country roads (11.54) new structures are moved into position by crane and erected (18.52) very brief shot of Celtic player in strip jogging around pitch, and shot of new stands, now complete (19.27) gvs football match with full capacity crowd [match was against Manchester United, who had George Best and Denis Law in their team that day] (22.13) shot across empty stadium, with a few people picking up rubbish (22.35)