HOGMANAY CELEBRATIONS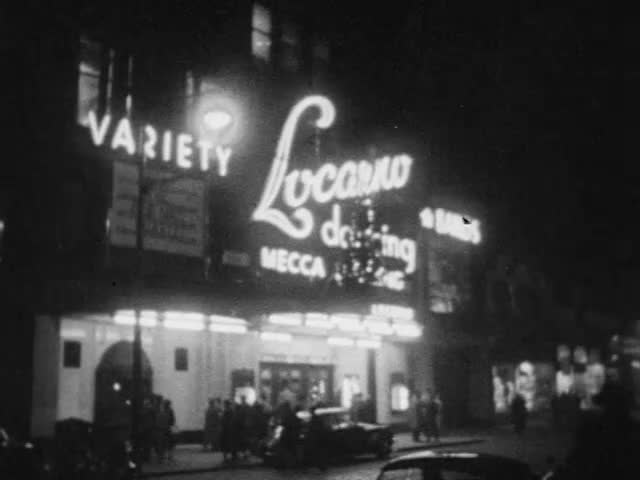 This video is not available to view remotely
Full length video - onsite only
Please read Understanding catalogue records for help interpreting this information and Using footage for more information about accessing this film.
Title: HOGMANAY CELEBRATIONS
Reference number: 5039
Date: 1955c
Production company: [ Templar Film Studios]
Sound: sound
Original format: 16mm
Colour: bw
Fiction: non-fiction
Running time: 19.41 mins
Description: A film featuring people celebrating Hogmanay. A 'First footer' entering a house and people travelling on buses to various ballrooms.
Shotlist: (n.b Film has sound but only at start during the house sequence. Once outdoors there is no more sound)
Hogmanay celebrations, a couple 'First Foot' a house and then join in the celebrations, drinking and singing. (8.26); Shots of people disembarking from a bus, most carrying a bag, int. of bus, shot of the ticket collector, people queuing at bus stops (9.48); people walking carrying bags, c/u of a bag containing bottles of beer (10.23); sign for New Year arrangements (10.33); int. of Central Station (10.49); blank (11.21); people ballroom dancing (12.34); people getting on and off buses (14.13); balloons being released from the ceiling on top of the dancers (14.37); The Locarno Dance Hall, Albert Dance Hall, Berkley Ballroom, (15.20); Toll Cross, people looking at the clock waiting for midnight to strike, people walking along the street, shop windows (quite misty) (16.30); Night service buses at George Square, Garscadden Bus (16.52); George Square, Hanover Street, Sauchiehall Street, trams travelling along road (18.07); man on a horse statue in Kelvingrove park (18.20); Central Station, Grosvenor Hotel(?), Hope Street, (19.00); George Square (quite misty), man feeding pigeons (19.41)