SIR ROBERT LORIMER: A Sense Of Place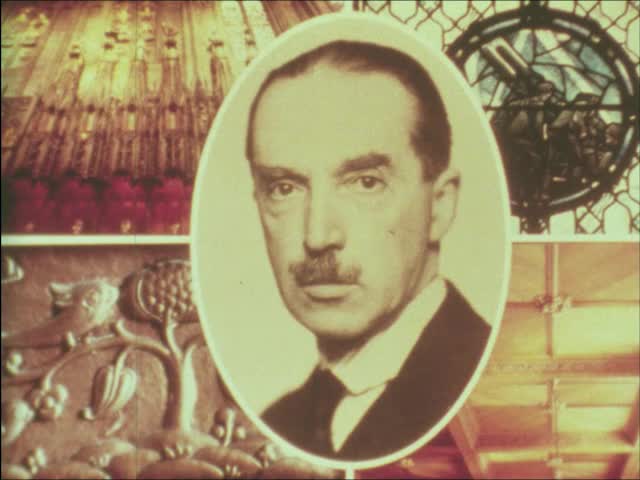 This video is not available to view remotely
Full length video - onsite only
Please read Understanding catalogue records for help interpreting this information and Using footage for more information about accessing this film.
Title: SIR ROBERT LORIMER: A Sense Of Place
Reference number: 4665
Date: 1981c
Sound: sound
Original format: 16mm
Colour: col
Fiction: non-fiction
Running time: 19.29 mins
Description: Charts the life and work of eminent Scottish architect, Robert Lorimer.

Teaching notes to accompany this film are held at the National Library of Scotland Moving Image Archive.
Shotlist: m/s gvs various examples of Scottish baronial architecture (0.51) title, superimposed upon pencil sketches of Edinburgh as it looked in Lorimer's childhood (1.52) ext. shots Kelly castle followed by shots of its gardens (3.14) pencil sketches illustrating Lorimer's passage to the study of architecture (4.12) ext. and int. Earlshall castle and gardens, Fife (4.53) ext. Newark castle, Fife (5.25) c/u pages from architectural journals of Lorimer's day; still photos of Edinburgh (8.29) ext. Lorimer''s baronial house, Brackenburgh, Cumbria; ext. Rowallan, Ayrshire (10.06) ext. and int. Ardkinglas house (11.17) ext. shots various other examples of Lorimer's Scottish country houses (13.05) examples of Lorimer's buildings in England; ext. shots Lorimer's Scottish ecclesiastical commissions, including ext. and int. Thistle chapel at St Giles Cathedral, Edinburgh (14.53) c/u WW1 conscription posters; gvs Lorimer's war memorial at Edinburgh Castle (16.50) int. and ext. Lorimer's home at Gibliston, Fife; portrait of Lorimer (17.54) ext. Balmanno, Perthshire (19.02) ecs (19.29)