COMMON RIDING IN THE BORDERS AND ROSLIN EXPLOSIVES FACTORY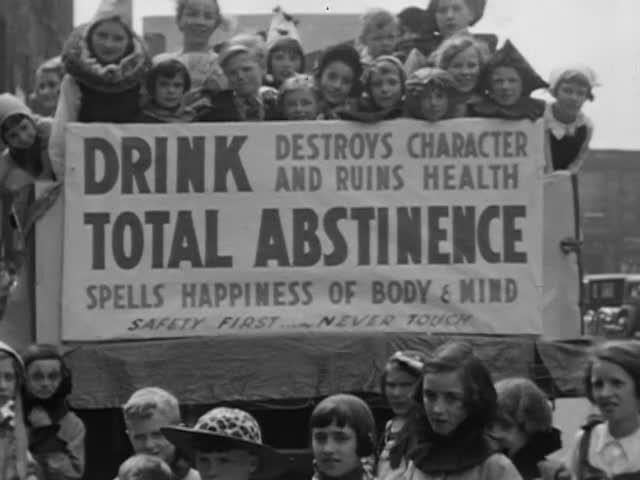 This video is not available to view remotely
Full length video - onsite only
Please read Understanding catalogue records for help interpreting this information and Using footage for more information about accessing this film.
Title: COMMON RIDING IN THE BORDERS AND ROSLIN EXPLOSIVES FACTORY
Reference number: 4481
Date: 1937*
Director: filmed by Bill Thomson
Sound: silent
Original format: 16mm
Colour: bw
Fiction: non-fiction
Running time: 7.56 mins
Description: A Common Riding in the Borders, and a horse show at Peebles and Roslin Explosives Factory.

Donor's grandfather was W. Ogilvie, manager of the Roslin Explosives Factory - later Nobel Explosives - until 1939 when ICI took it over (?). Mr W Ogilvie was the last resident of Eskhill House.
Film made by Bill Thomson, garage owner, West Calder.
See paper archive file for Correspondence, press cuttings and photos.
Shotlist: Tree line. (.07) Kodak leader. (.19) Men and women on horseback riding among a crowd. (.32) Crowd gathered outside a stone building. A man is conducting a choir. (.36) A few boys in ceremonial dress stand beside the doorway to the stone building. Two men address the crowd, one is in ceremonial dress. (.52) Gv's of the crowd. (1.00) Man on horse back. [ Jim Thomson, Great Uncle of donor]. (1.01) Gv of a small crowd walking by the camera. (1.35) Gv of the horse riding. (1.48) C/u of a woman on a horse. (1.51) Gv's taken from inside a crowd of men and women Highland dancing in a street. (2.50) Speakers addressing a crowd from outside a stone building. (2.59) Men and women on horseback riding by the camera. Children are following the horses. (3.16) Two men and two women walking by a row of buses. They have rosettes on their coats. (3.19) Single file line of older children on horseback riding along a main road. (3.26) C/u of Jim Thomson (?) walking on the pavement. (3.32) Tree line. (3.35) Pan across landscape to two ladies. [The row of tin huts at the beginning of the pan is the tin tunnel the trains passed through. The tunnel was built in order to prevent sparks from the train flying into the explosives factory below]. (3.51) Tree line. (3.54) Gv's of fast running water to supply the factory mill. (4.16) [ext. of factory offices]. (4.22) Poster Roslin Factory. Our Winning Slogan Better Using Time Sheets Than Bed Sheets (4.27) Wild rabbit in some grass. (4.35) L/s of factory, wildlife can be seen in the foreground. (4.43) Horse pulling a sealed container [of explosives] along tracks. (4.57) Horse stops outside a small building, man unshackles the horse and leads it away. (5.06) Three men push the sealed container along the tracks into a tunnel leading underground. (?). (5.14) Sun is directly into the camera, a few roof tops are the only images visible. (5.21) Gv's of various tricks pre-formed by people on horseback. Riding through fire ; standing up ; acrobatics. The show was possibly at Peebles. (7.21) Table of speakers on a raised platform (7.56)