FAIR ISLE THE HAPPY ISLE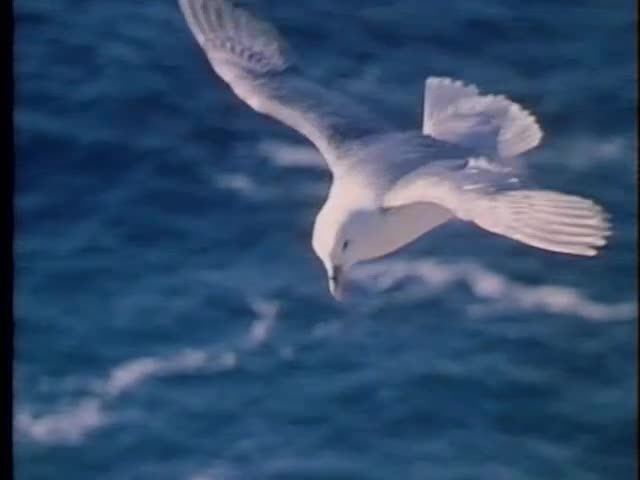 This video is not available to view remotely
Full length video - onsite only
Please read Understanding catalogue records for help interpreting this information and Using footage for more information about accessing this film.
Title: FAIR ISLE THE HAPPY ISLE
Reference number: 4327
Date: 1970*
Director: d. Christopher Mylne
Sound: sound
Original format: 16mm
Colour: col
Fiction: non-fiction
Running time: 29.10 mins
Description: This film looks at the community and wildlife on Fair Isle - the second most remote inhabited island in Britain.

See also ref. 1618 for film of Fair Isle.
Credits: sd. rec. Judith Weil
sc., nar., ph., ed., p. Christopher Mylne
Shotlist: opening credits (0.08) c/u wild life on Fair Isle cliffs - puffins, rabbits, fulmars, kittiwakes and other sea birds. Lighthouse also occasionally in view (5.10) c/u wrecks of modern metal machinery (agricultural, transport etc) strewn on landscape (6.00) gvs tarmac road making (7.18) gvs sheep shearing (7.38) island nurse visiting a home (8.21) l/s gvs over croft land (8.38) congregation coming out of church (8.58) children playing with kittens cuts to shot of the Fair Isle school children on a field trip (9.57) ext. general store shop, cuts to post office (10.31) int. living room of a Fair Isle knitter - we see her at work (11.13) c/u Fair Isle knitted garments (11.50) gvs sheep in field, gvs sheep shearing (14.59) gvs skuas and Fair Isle Bird Observatory scientist carrying out study on them. A skua makes "swooping" attacks on the man, in an attempt to safeguard the nest (16.22) Loganair aircraft landing on the Fair Isle air strip, followed by c/u of many different birds (18.00) shot of man catching puffins (called "snitching") for the purposes of ringing the birds (19.12) gvs landscape panning to m/s ext bird observatory hostel, cuts to c/u eider ducks (21.15) m/s mail boat coming into dock at harbour. A small fishing boat follows (23.02) gvs barbecue on the beach with folk music, country dancing (24.45) l/s landscape, c/u wild life - rabbits and birds (27.06) l/s lighthouse, gvs barren landscape (27.53) sun setting outside the community hall, while through the window, we can see the islanders country dancing (28.54) with thanks to the Fair Isle Bird Observatory Trust and the National Trust for Scotland and most of all to the islanders, ecs (29.10)